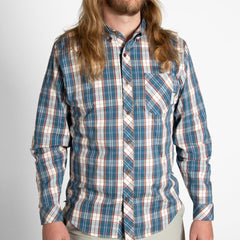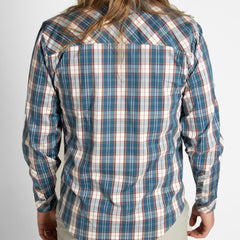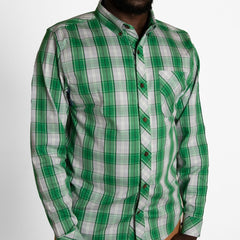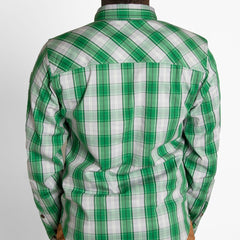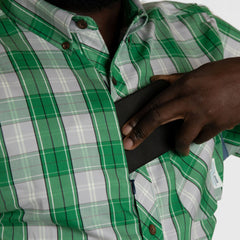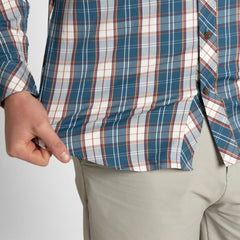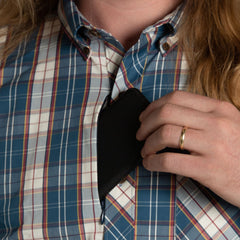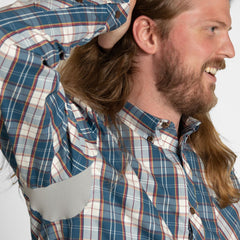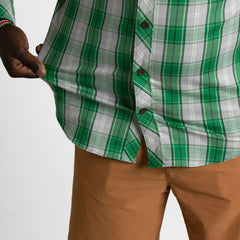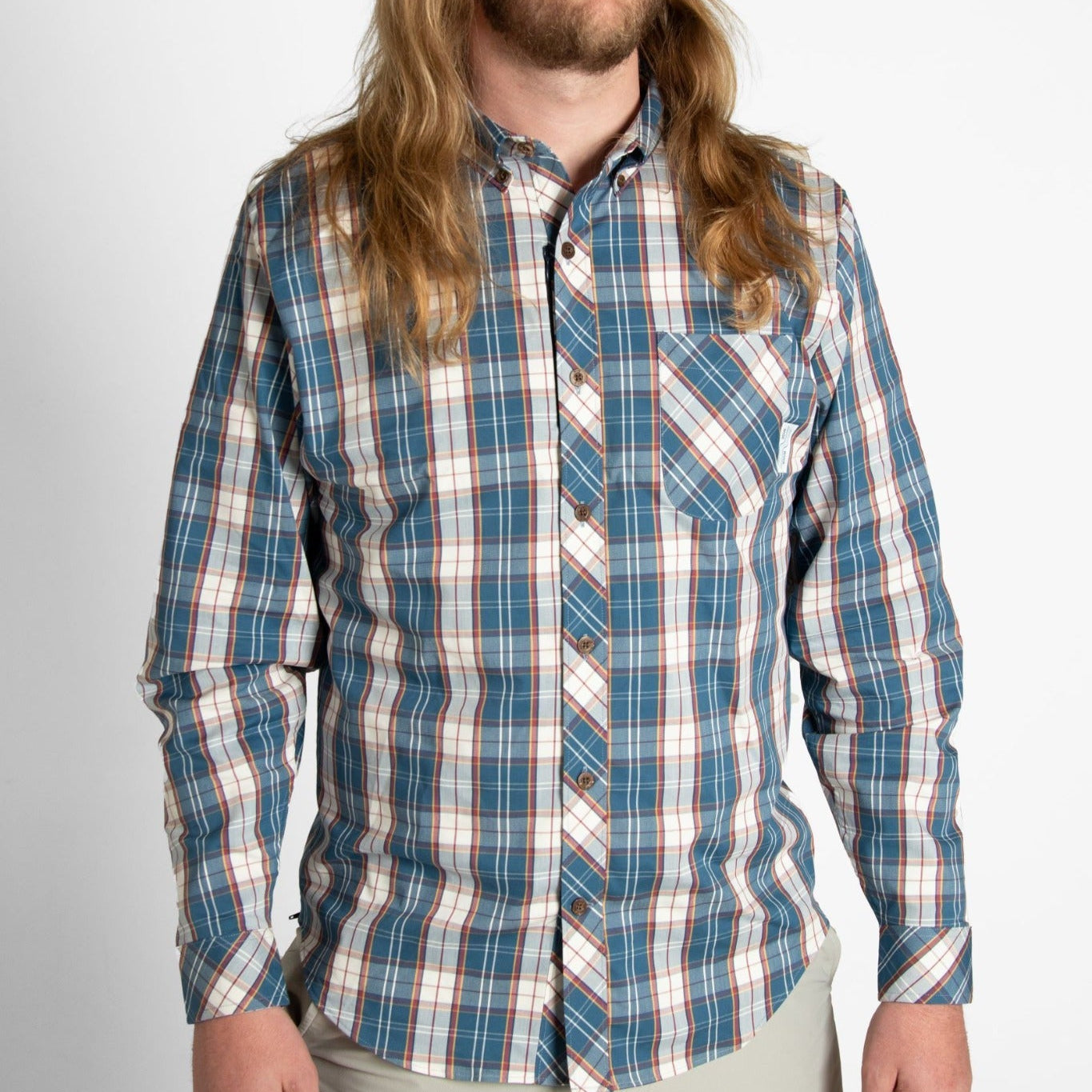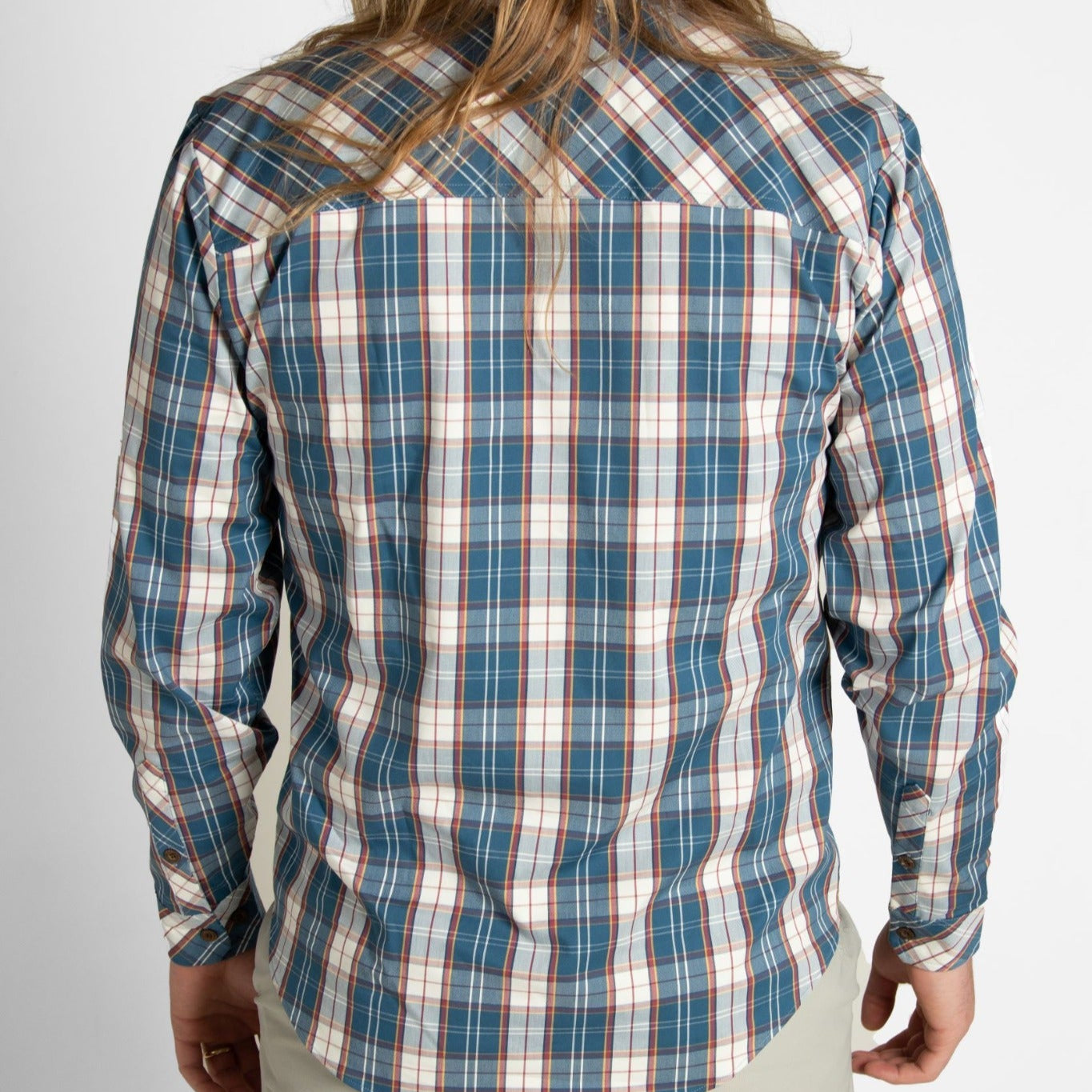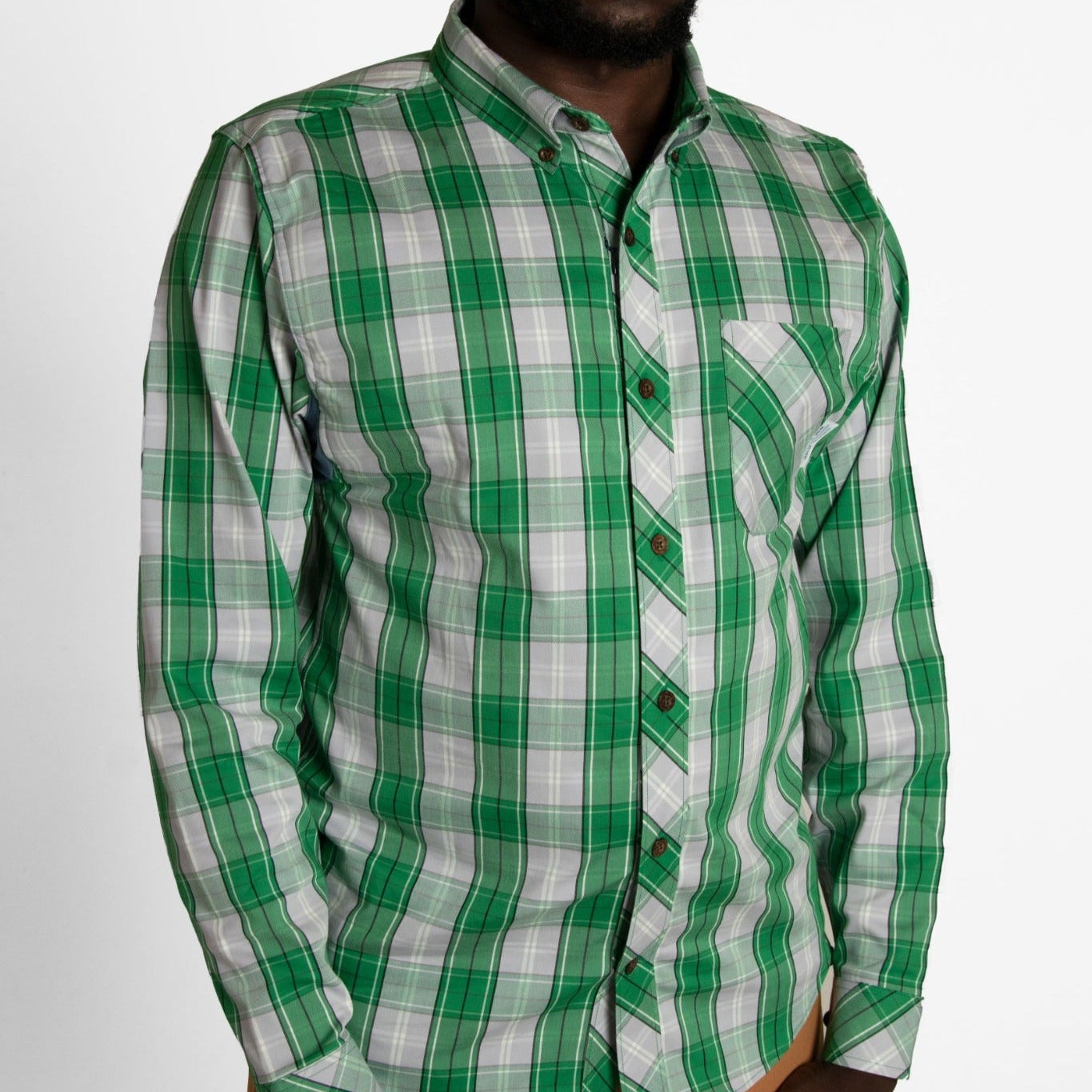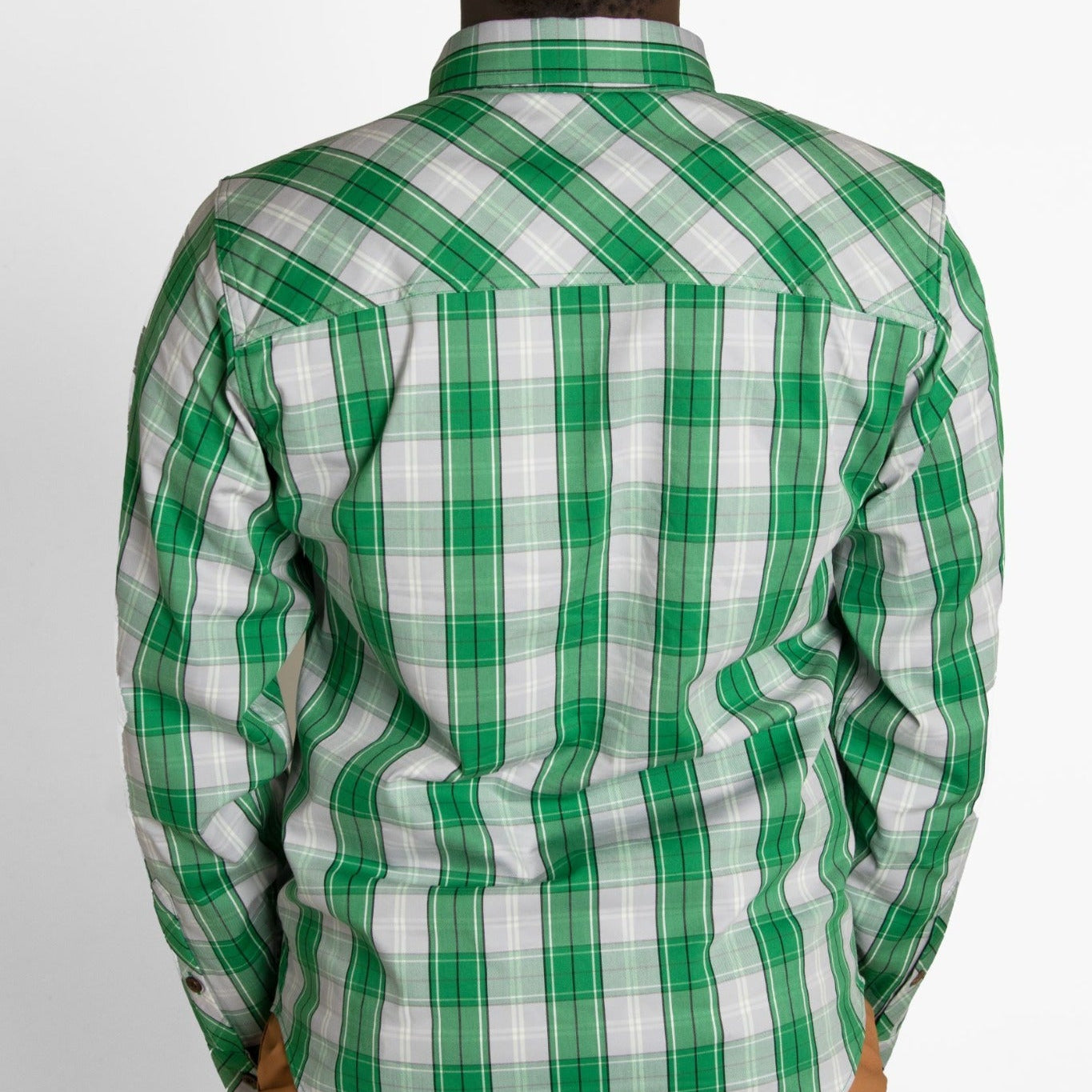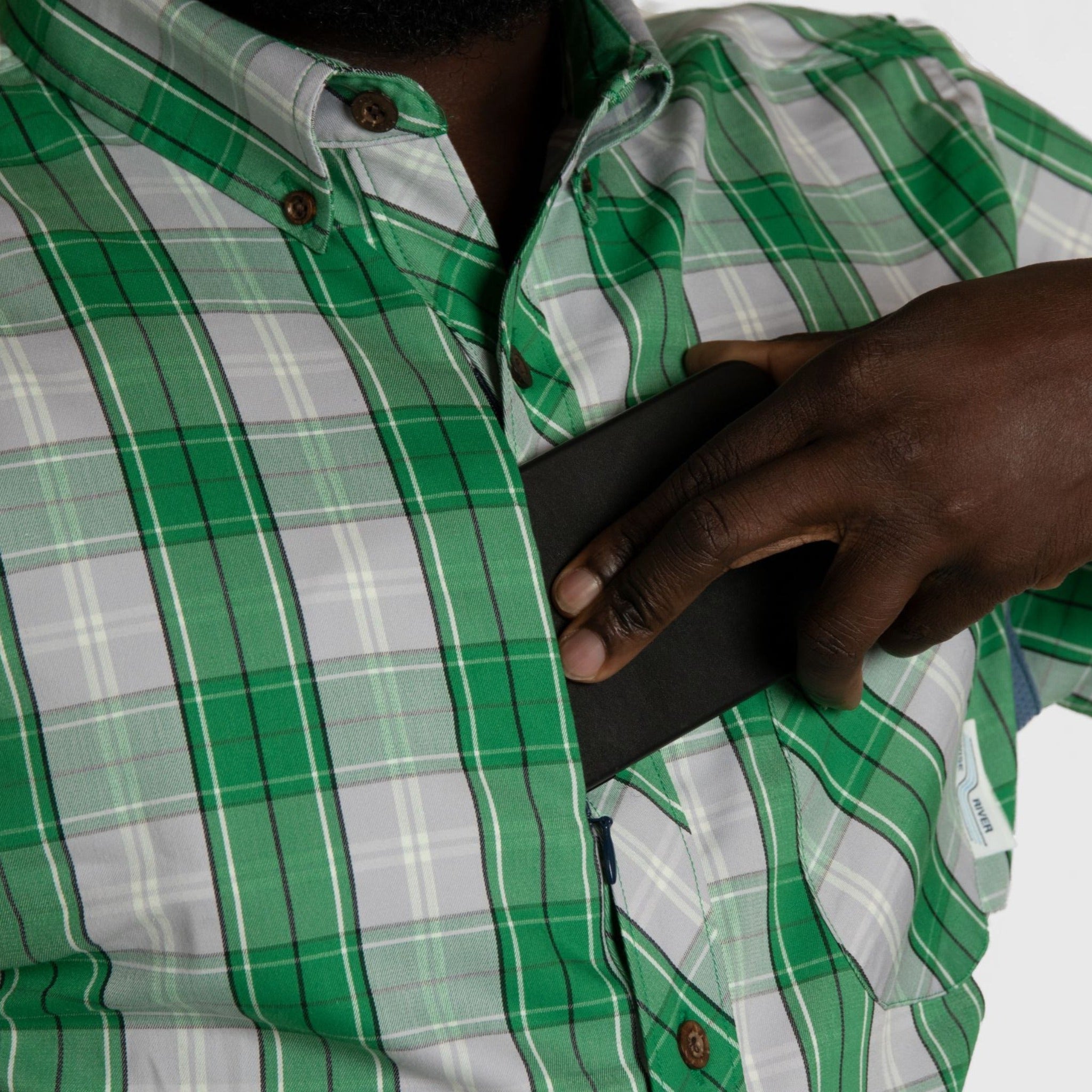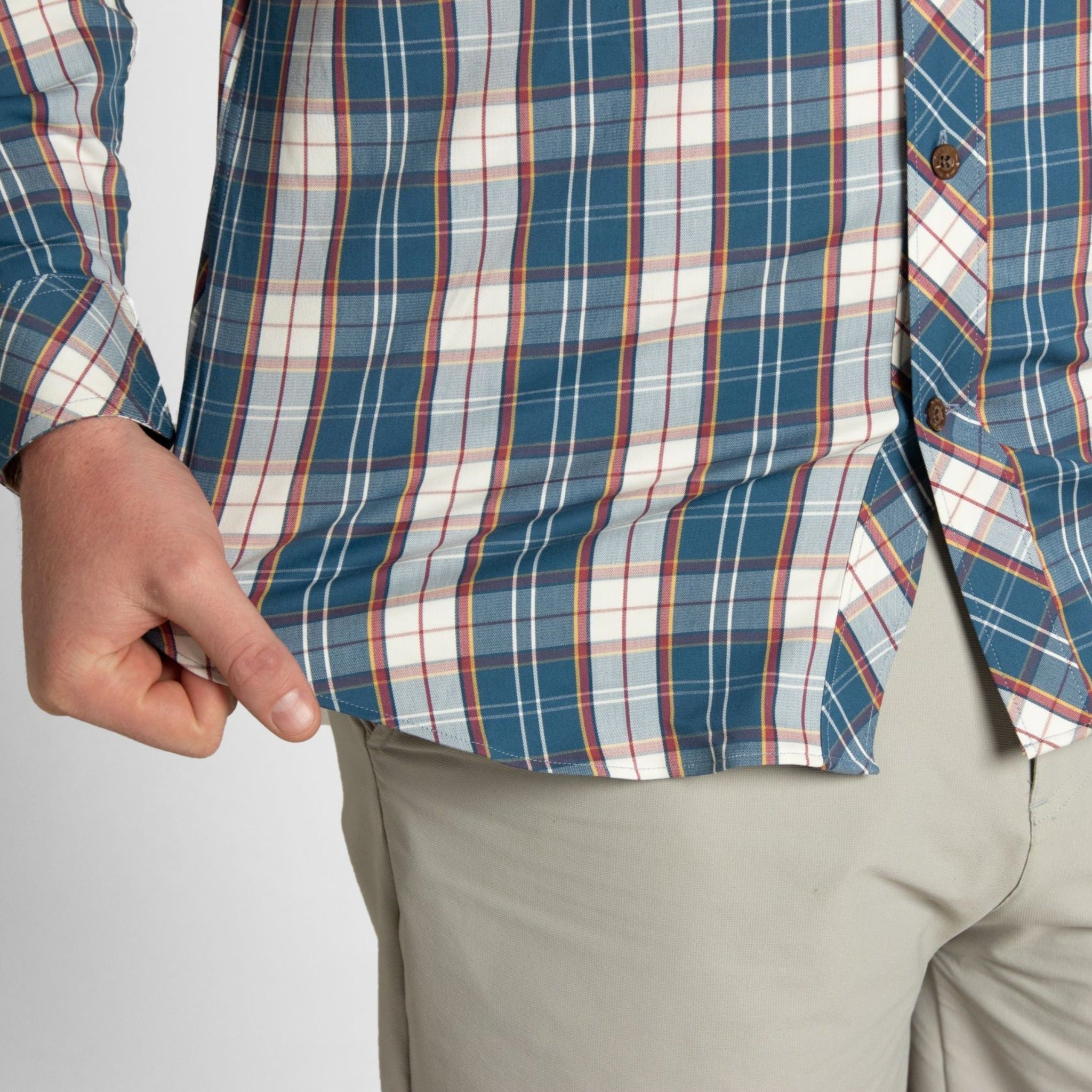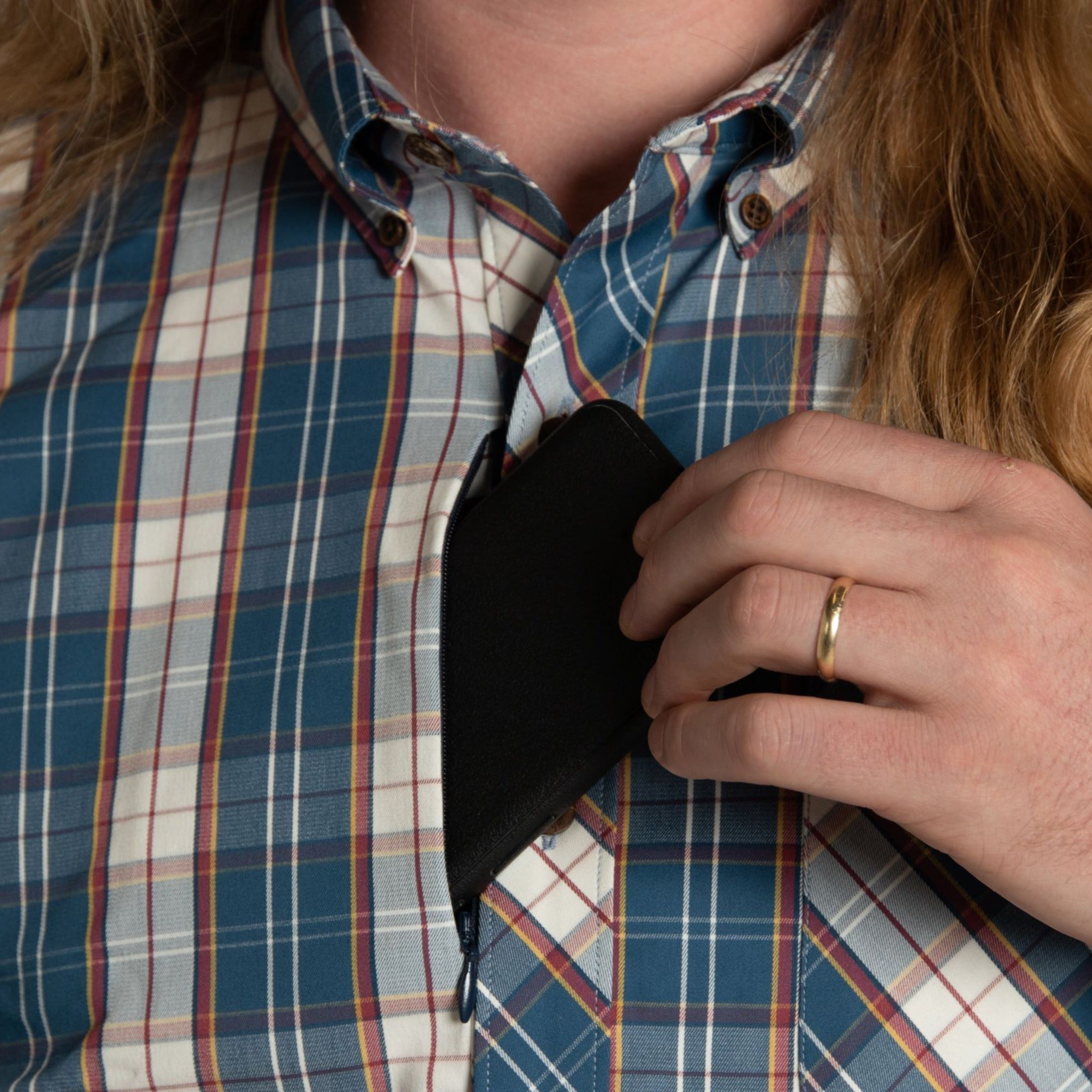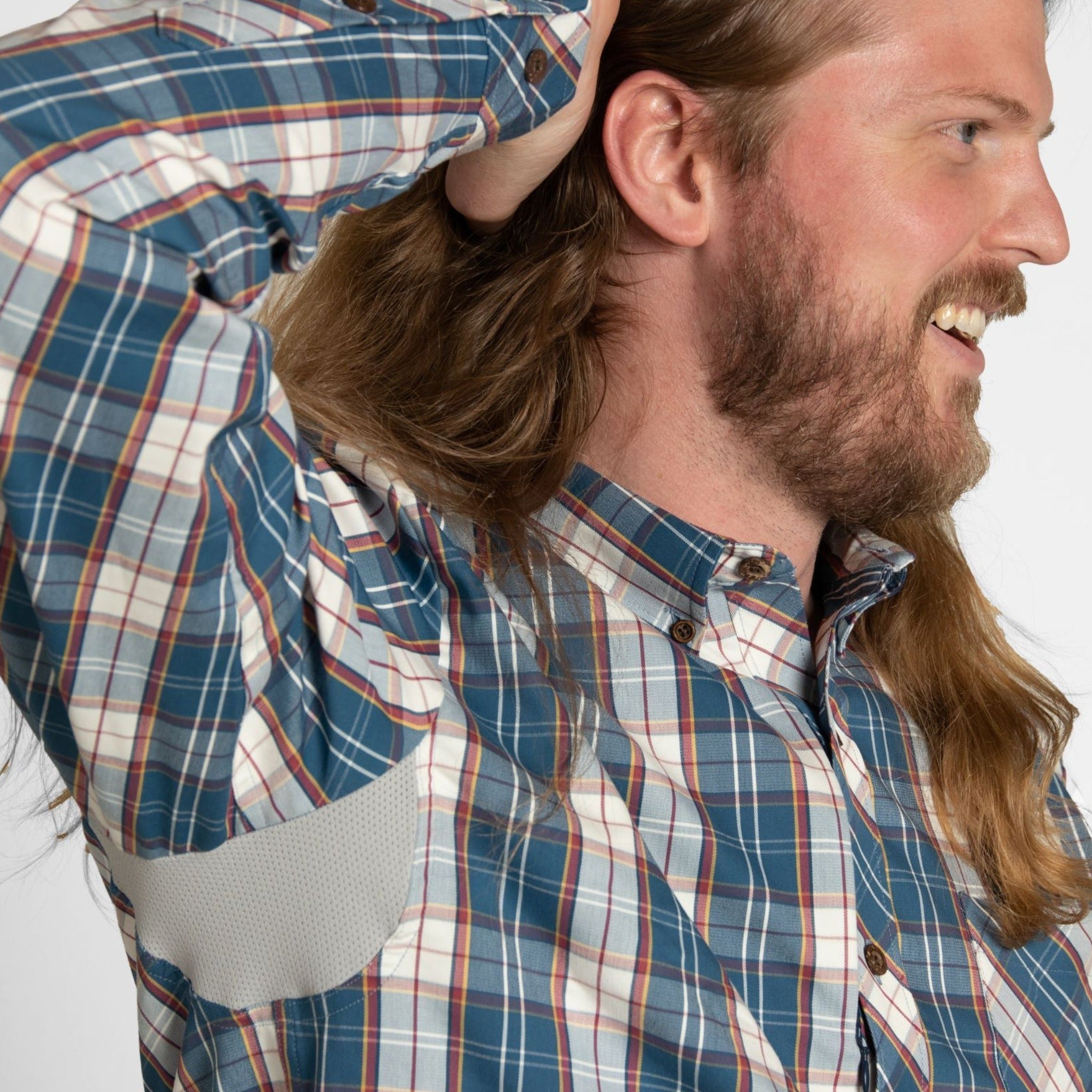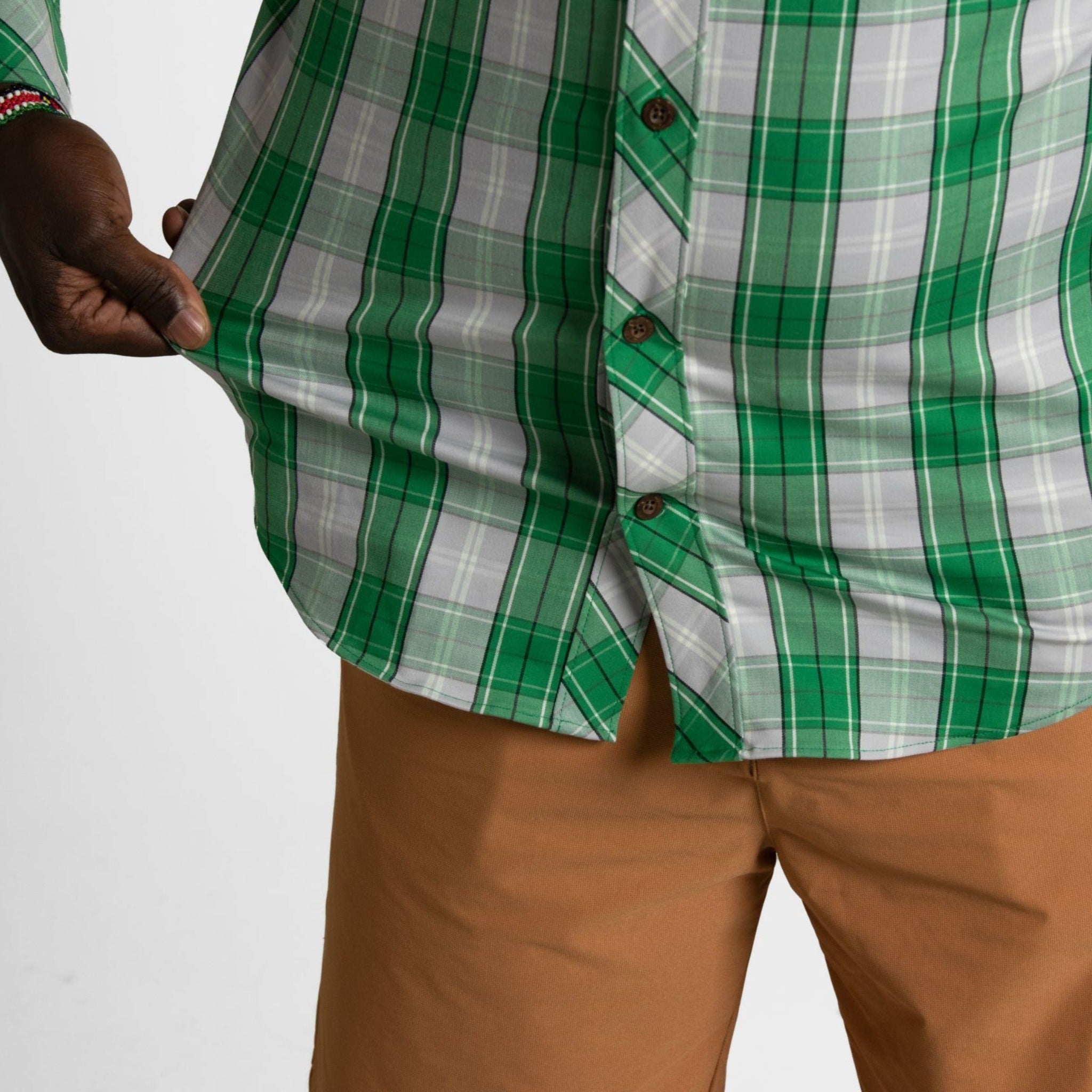 Product Story:
The Bridger Shirt maintains the same cut as our other offerings, but this mid-weight, Oxford style shirt maintains its structure no matter how much you test it. Featuring a sustainable, highly breathable and moisture wicking blend of Organic Cotton and Recycled Polyester, you can truly wear this shirt every day of the year. Reinforced with subtle features like a hidden zip pocket that fits a phone or passport, and mesh at the arms for added breathability, the Bridger Shirt has you covered whether it's a a brisk Fall morning on the river, or a sunny Summer afternoon on a patio.
Bridger Shirt
Out of stock
Mid-weight, structured and durable blend of Organic Cotton and Recycled Polyester (185 gsm)
2-way stretch that moves with your body
Moisture Wicking, breathable fabric
UPF 30 sun protection
Hidden zip pocket featuring YKK Zippers sized to fit passport or smart phone
Vented mesh at arms to keep you cool throughout your day
Durable Coconut buttons
Reinforced double-needle stitching
Buttons at collar to maintain stability
Bluesign® approved fabric
51% Organic Cotton, 45% Recycled Polyester, 4% Spandex
Proudly made in Honduras
Machine wash warm; Tumble dry low

Air dry recommended

Iron low heat

No bleach, No dry clean
The Quality You Expect
We know you're looking for your gear to perform in any setting...

Organic & Recycled Materials

Why We Created It.
Because you deserve a true workhorse of a shirt that looks good through all phases of your day. Featuring on-trend colors, beat this shirt up during the day, or dress it up for a night on the town.
What Sets It Apart.
Everyday performance meets eco-friendly style. Slightly heavier and more structured than our other shirt offerings, the Bridger maintains the same signature features such as vented mesh arms, and a hidden zip chest pocket.

Stow and Go.
The Bridger Shirt features a hidden chest pocket, so you can toss your loose valuables inside without a care. Passport, smart phone, fly box... you name it- get creative while knowing that your gear is safe!
Keep Cool, Look Sharp
Vented mesh at the arms further enhances the breathability of this durable, stretchy fabric. We added some subtle contrast for style points, but the vents are completely invisible while your arms are down if that's what you're going for. Go ahead, wear it to the office and brag to your colleagues about your sweet new shirt.
World Class Materials
Innovative fabrics | Eco-friendly style
Organic Cotton
Organic Cotton, simply put, is a much more environmentally friendly alternative to conventionally grown cotton. Conventional cotton accounts for an estimated 10% of pesticides and a stunning 25% of insecticides globally. Conversely, Organic Cotton helps to maintain soil fertility and better water retention without the use of harmful chemicals.
Recycled Polyester
Recycled polyester is generally created through the process of breaking down post-consumer waste (often plastic water and soda bottles) into reusable fibers. Here, materials that would traditionally be cast off into a landfill are cleaned, broken down into flakes, then melted down to re-create the raw material. Recycled polyester reduces emissions of harmful fossil fuels by estimates of up to 75%.
Gear That Gives Back
You may hear us use the phrase "preserve what you love" pretty often over here, and that's because it's as important to us as it is to you. Through our partnership with 1% For The Planet, we have pledged to sponsor American Rivers in their mission to protect and restore our nation's waterways.
With each purchase, you are helping American Rivers in their journey to protect wild rivers, restore damaged rivers, and conserve clean water for all of us.
You May Also Like
Check out these awesome products!