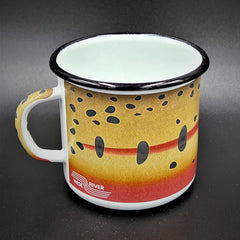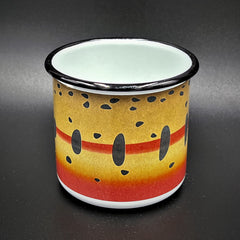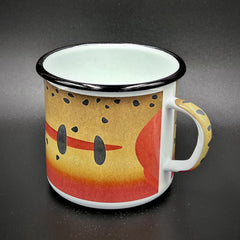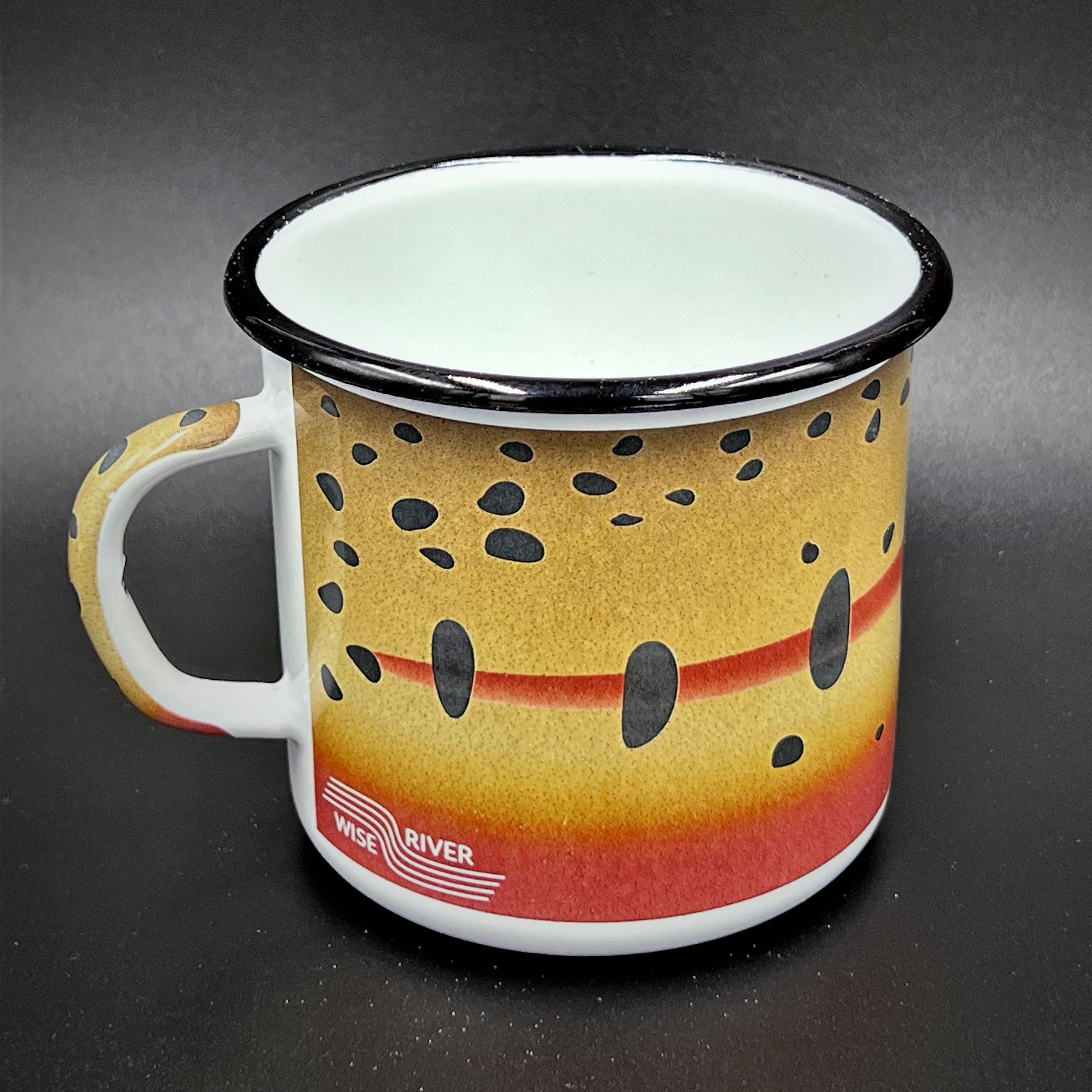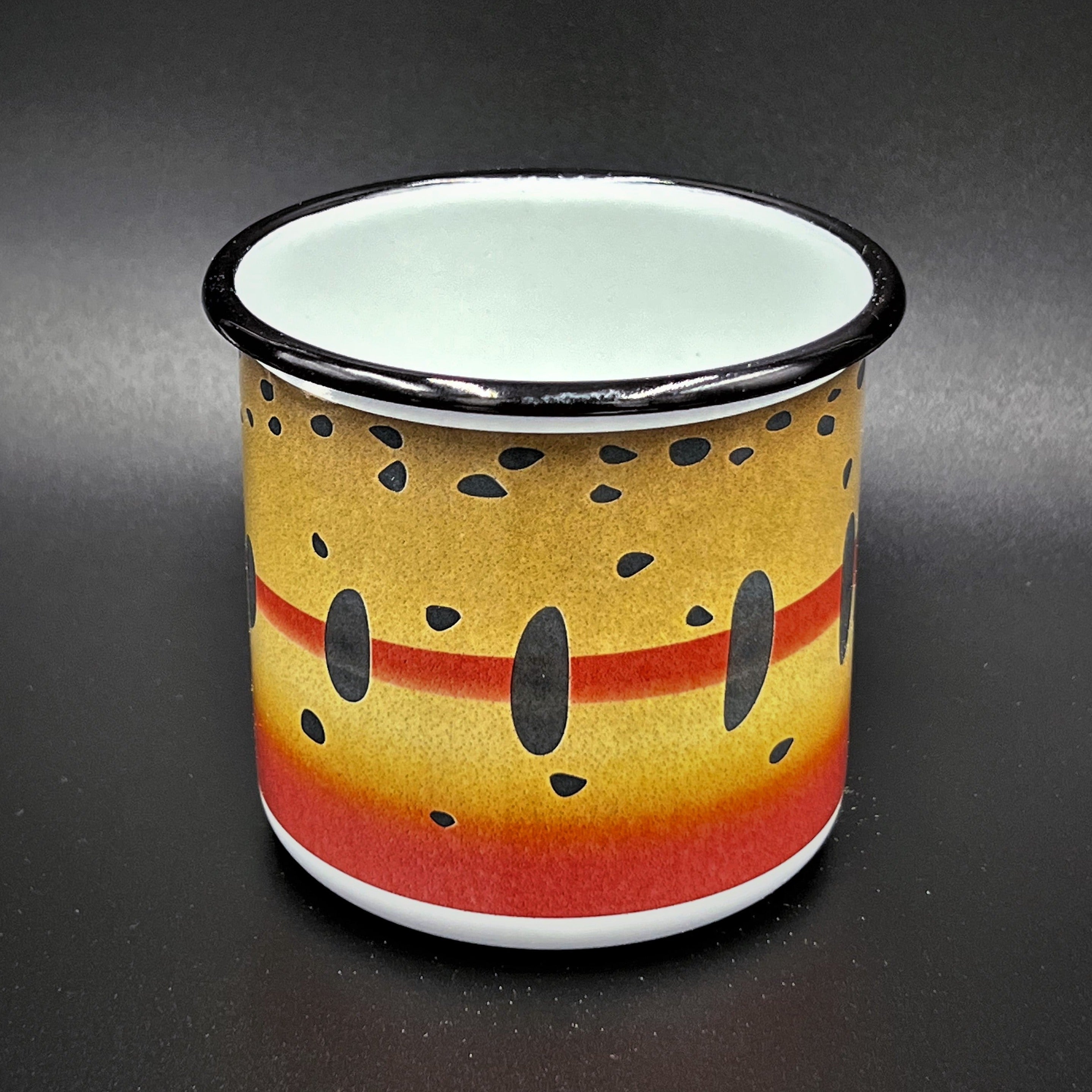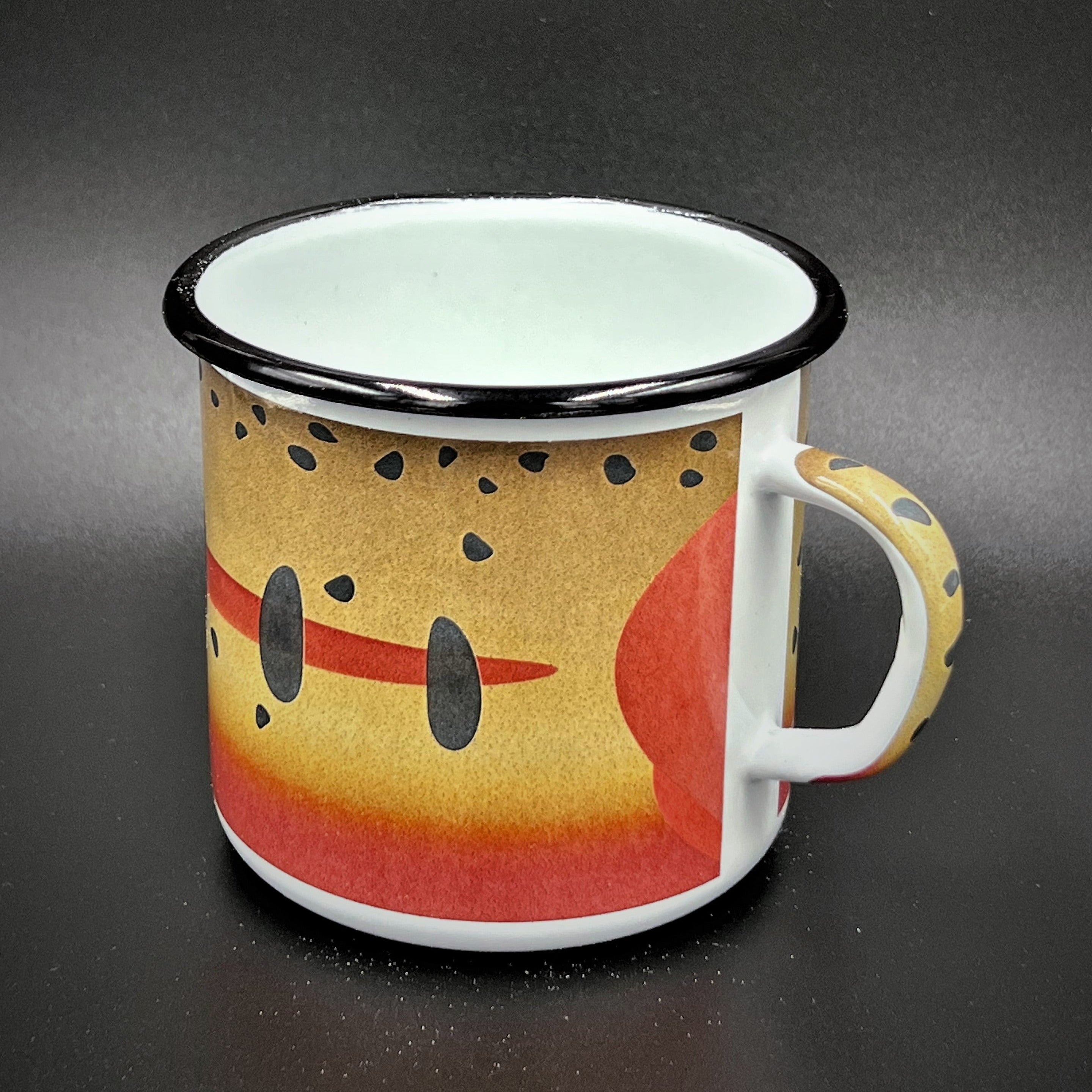 Product Story:
Whether it's that 8:30 am Zoom meeting, or a pre-dawn wake up call to summit another peak, a caffeine jolt is always welcome. Our design-driven enamel camp coffee mugs are equally at home for your afternoon pick-me-up, or 10 miles into the backcountry getting after some type 2 fun. Durable and dishwasher safe, these mugs will keep up with your adventures for years to come.
Enamel Camp Mug- Cutthroat Trout
Out of stock
Custom-printed, steel enamel mug
12 ounce capacity
Fully wrapped design with printed handle
Dishwasher Safe
Can withstand wide temperature range, including open flame
Do not Microwave
Designed in Colorado, Made in Latvia
12 ounce enamel coated steel coffee mug
Dishwasher Safe; Do not Microwave
Gear That Gives Back
You may hear us use the phrase "preserve what you love" pretty often over here, and that's because it's as important to us as it is to you. Through our partnership with 1% For The Planet, we have pledged to sponsor American Rivers in their mission to protect and restore our nation's waterways.
With each purchase, you are helping American Rivers in their journey to protect wild rivers, restore damaged rivers, and conserve clean water for all of us.