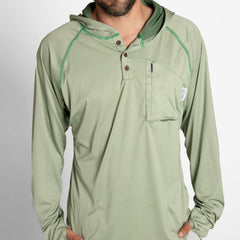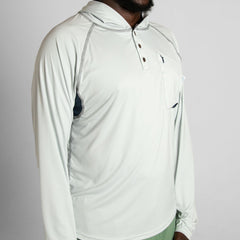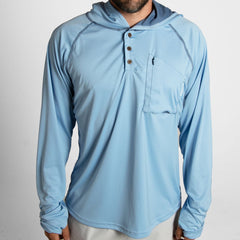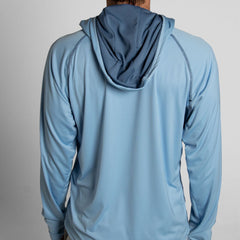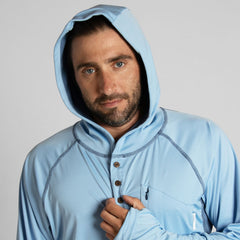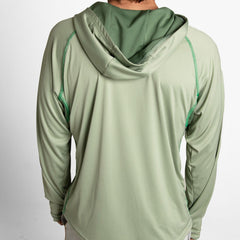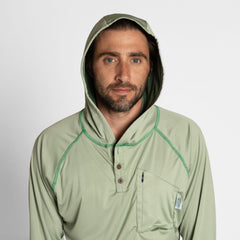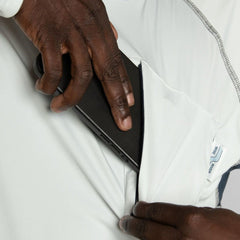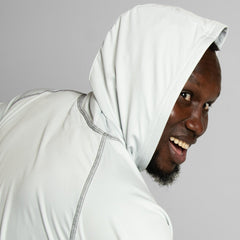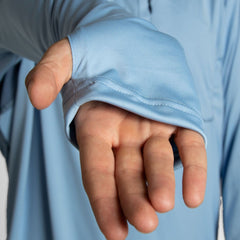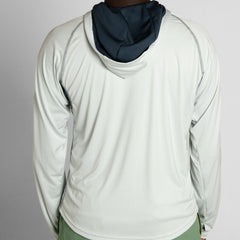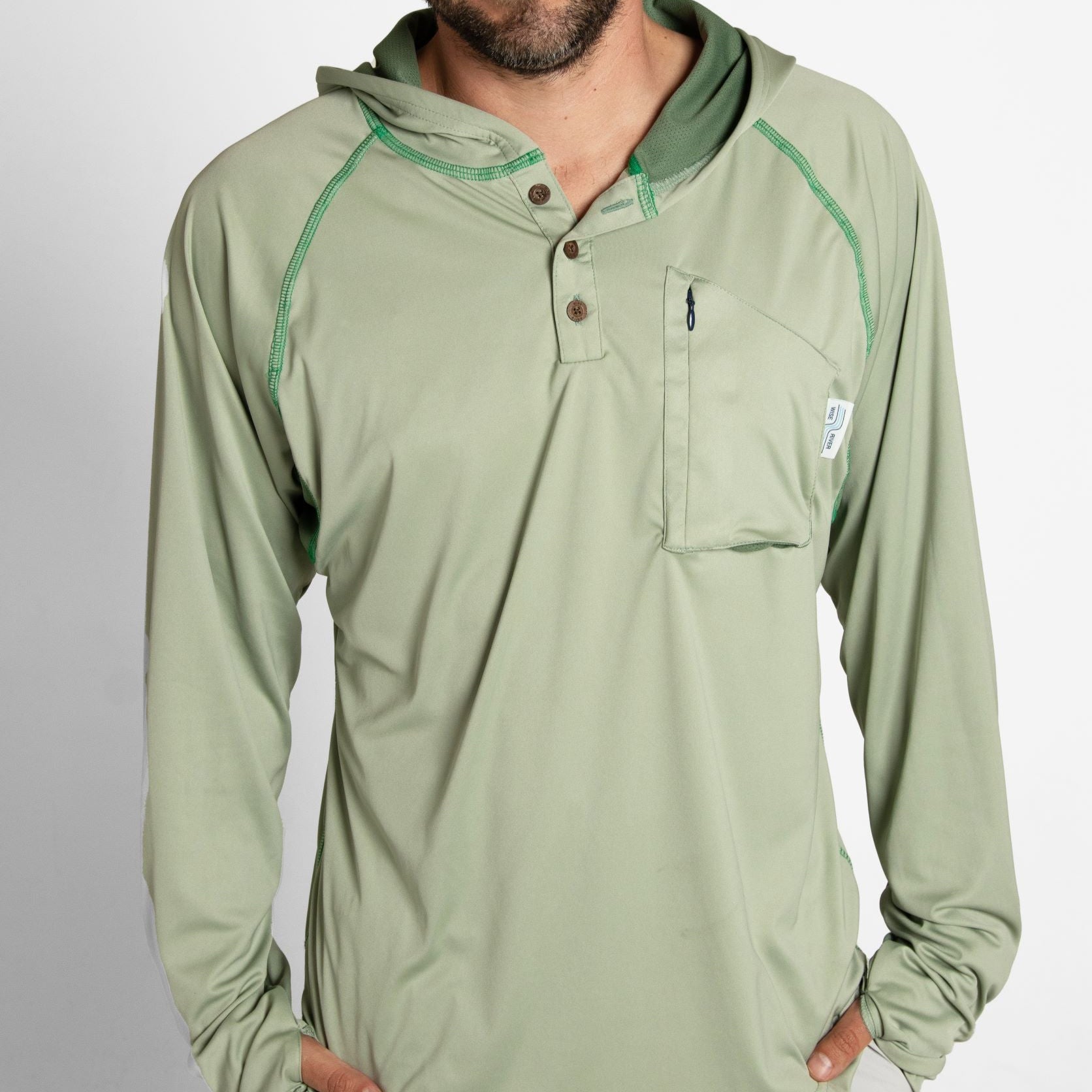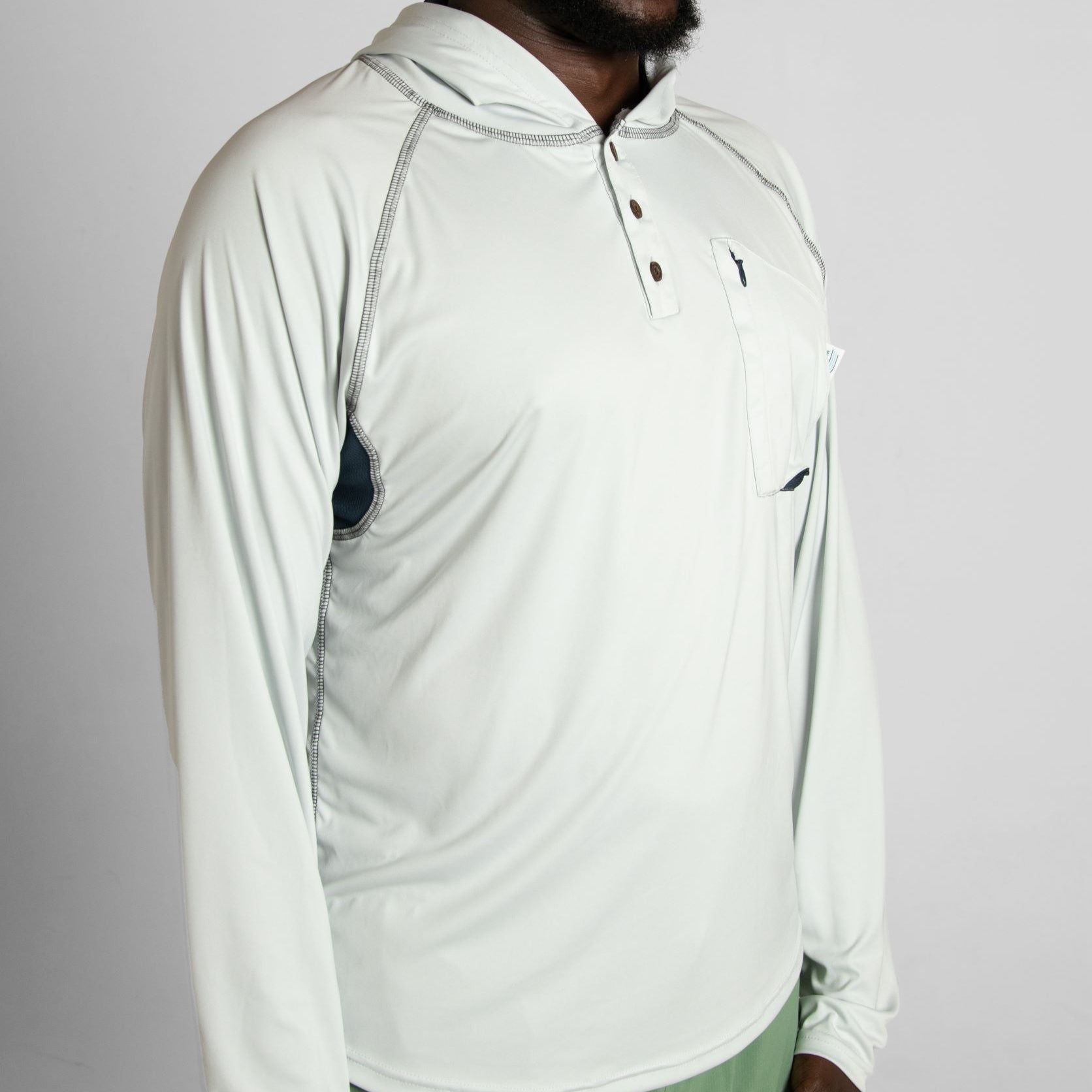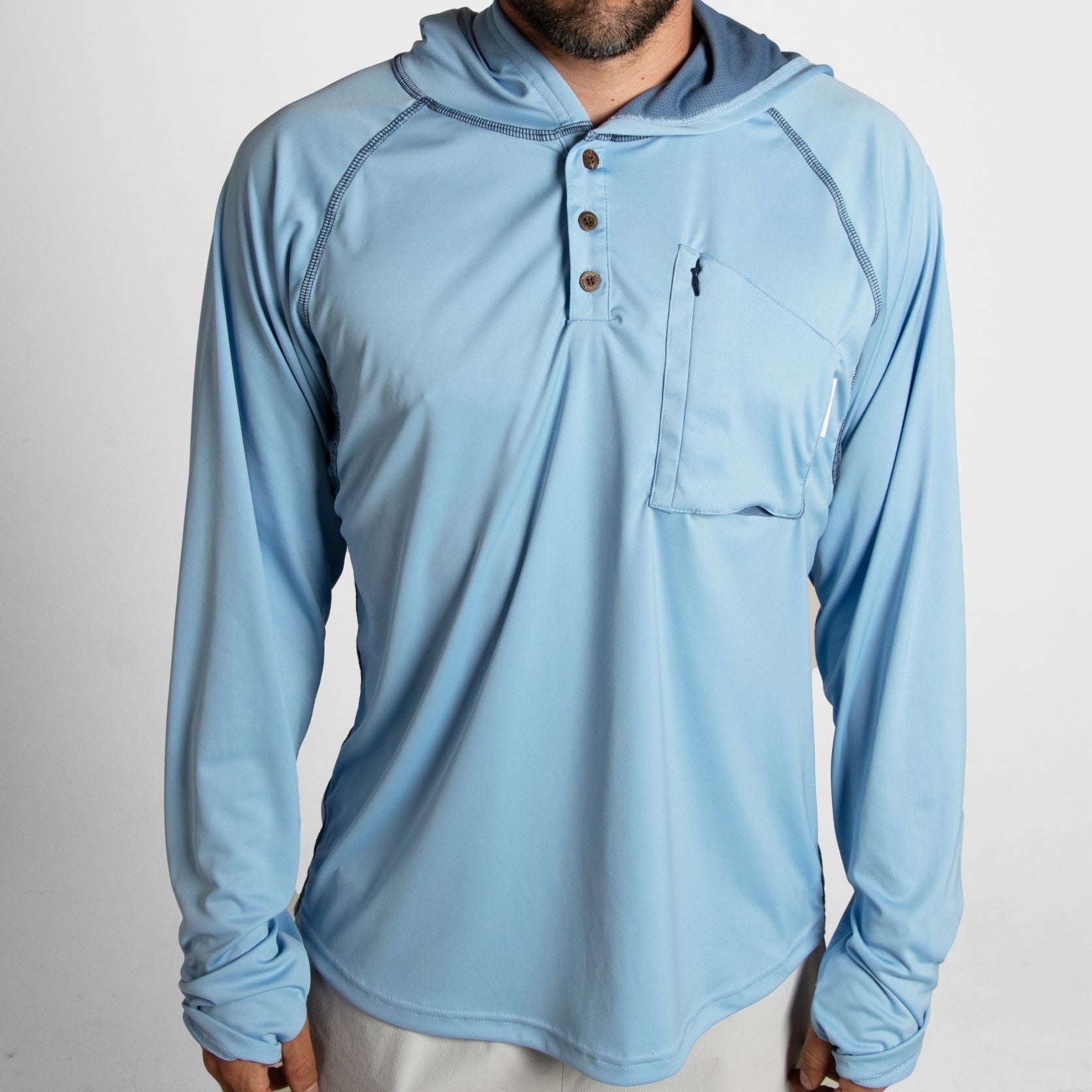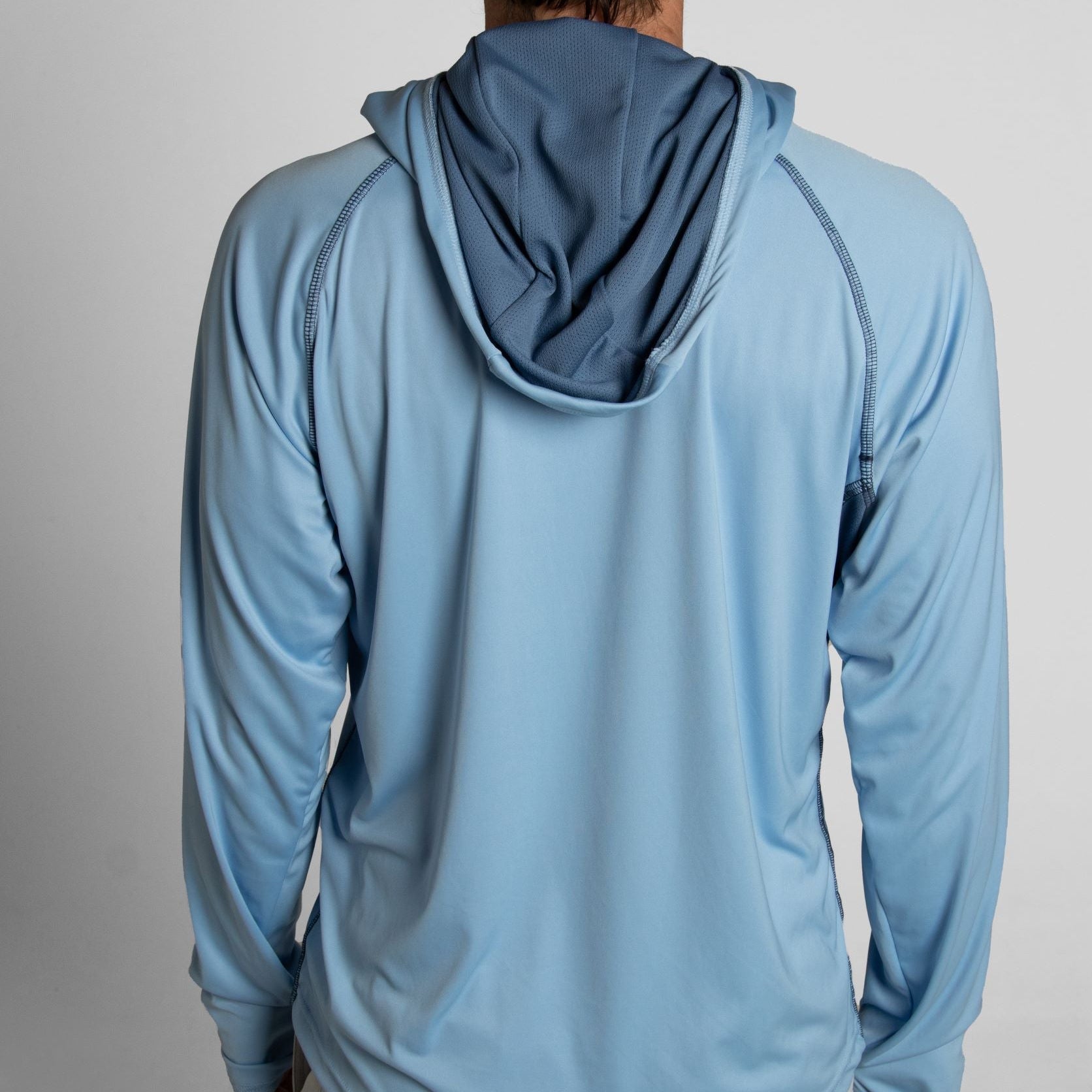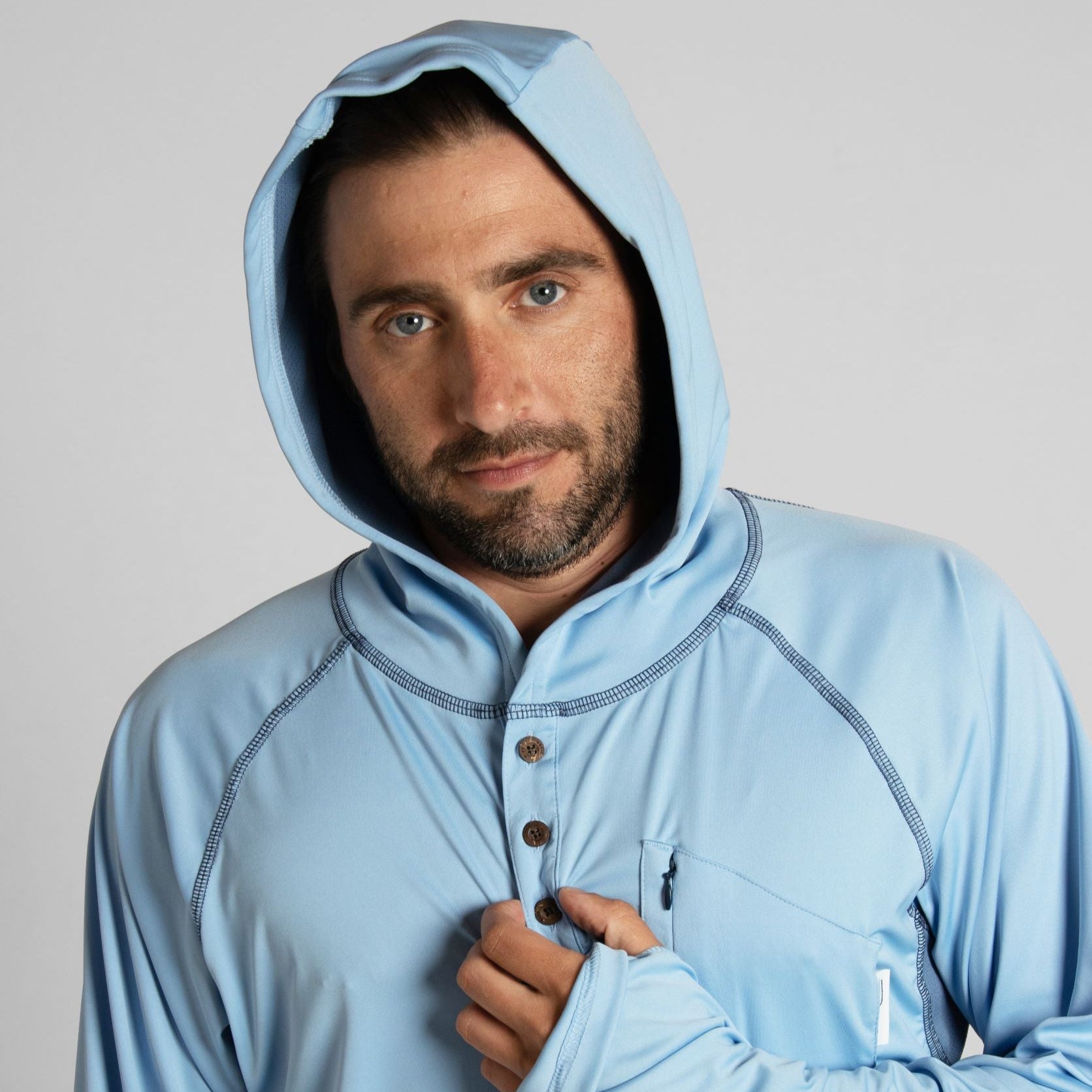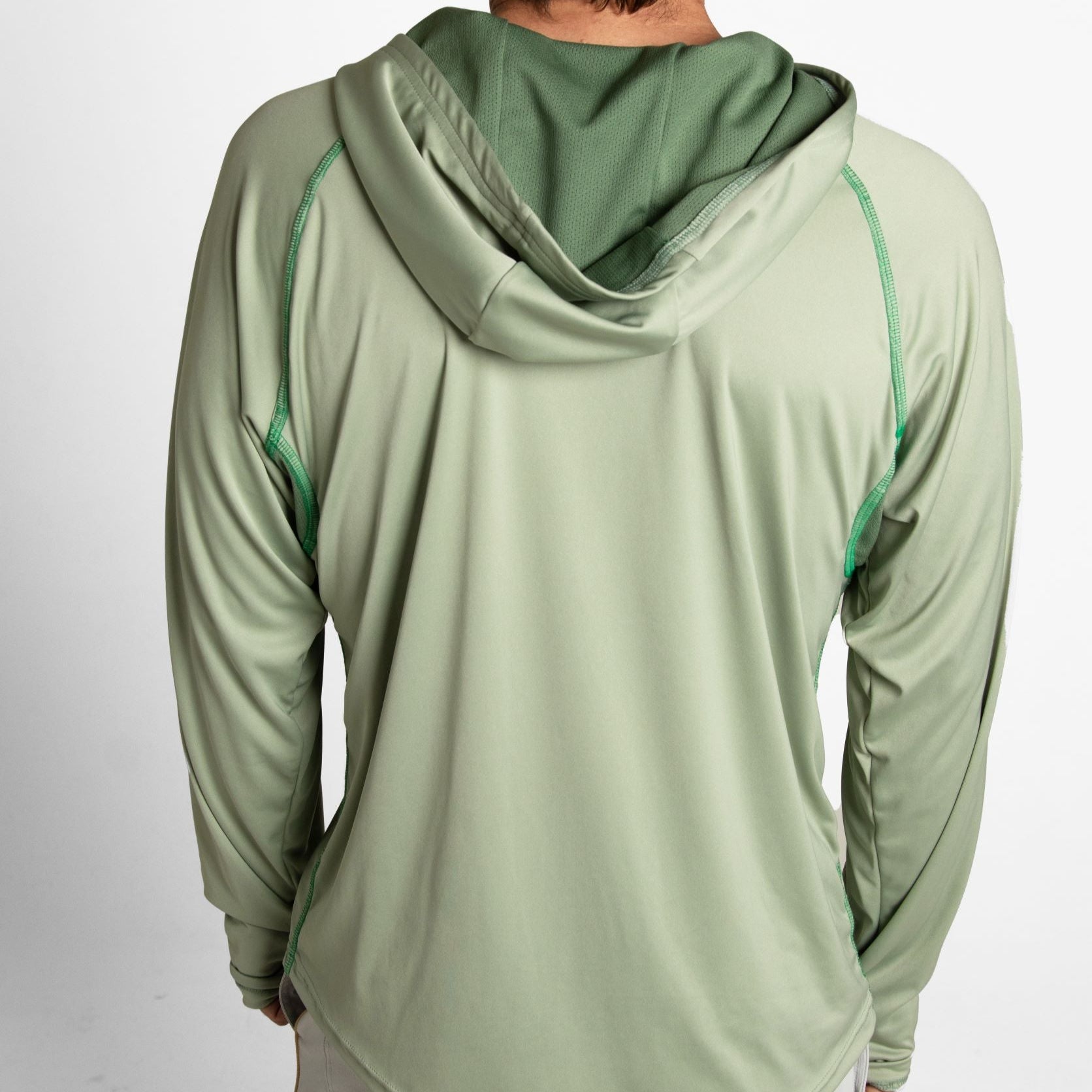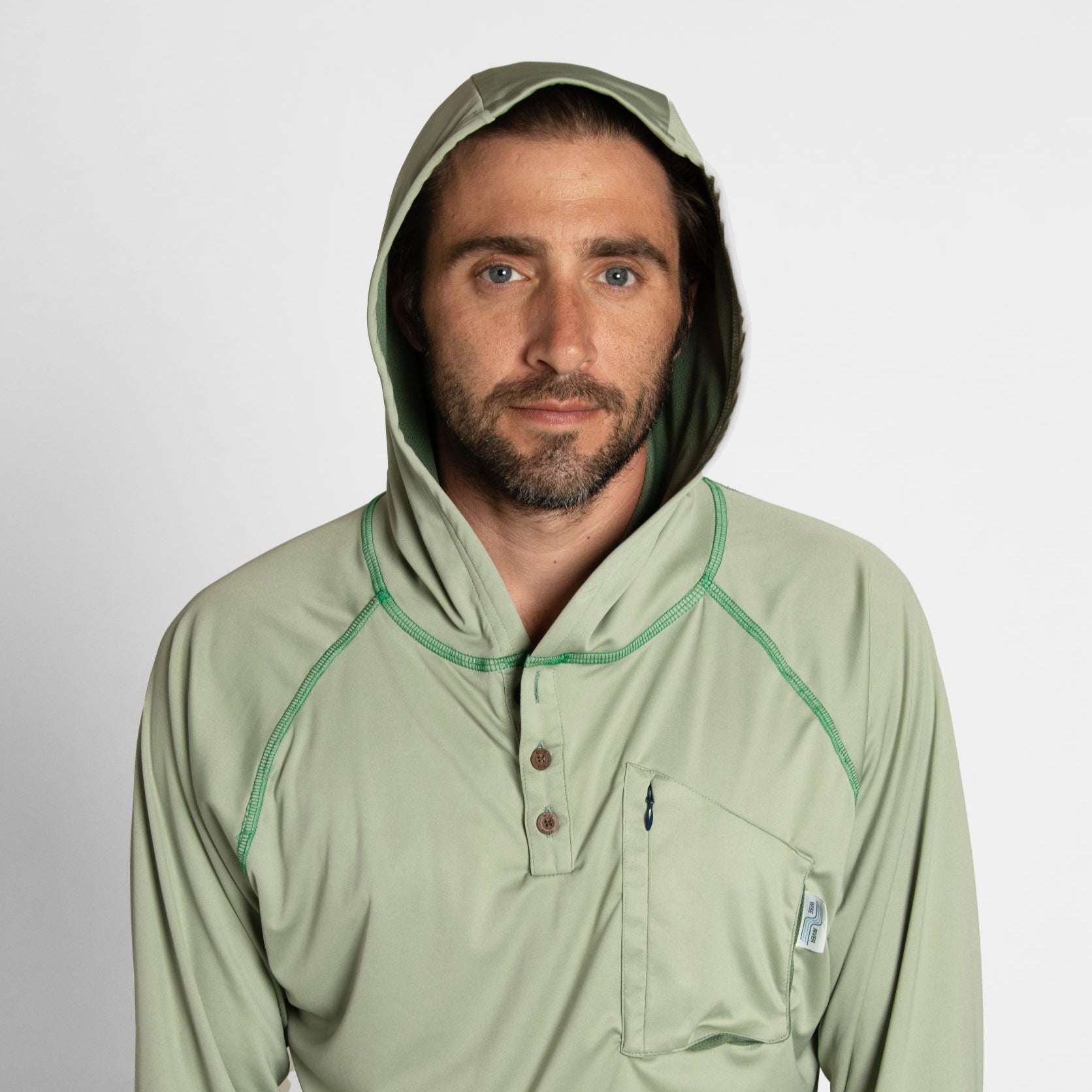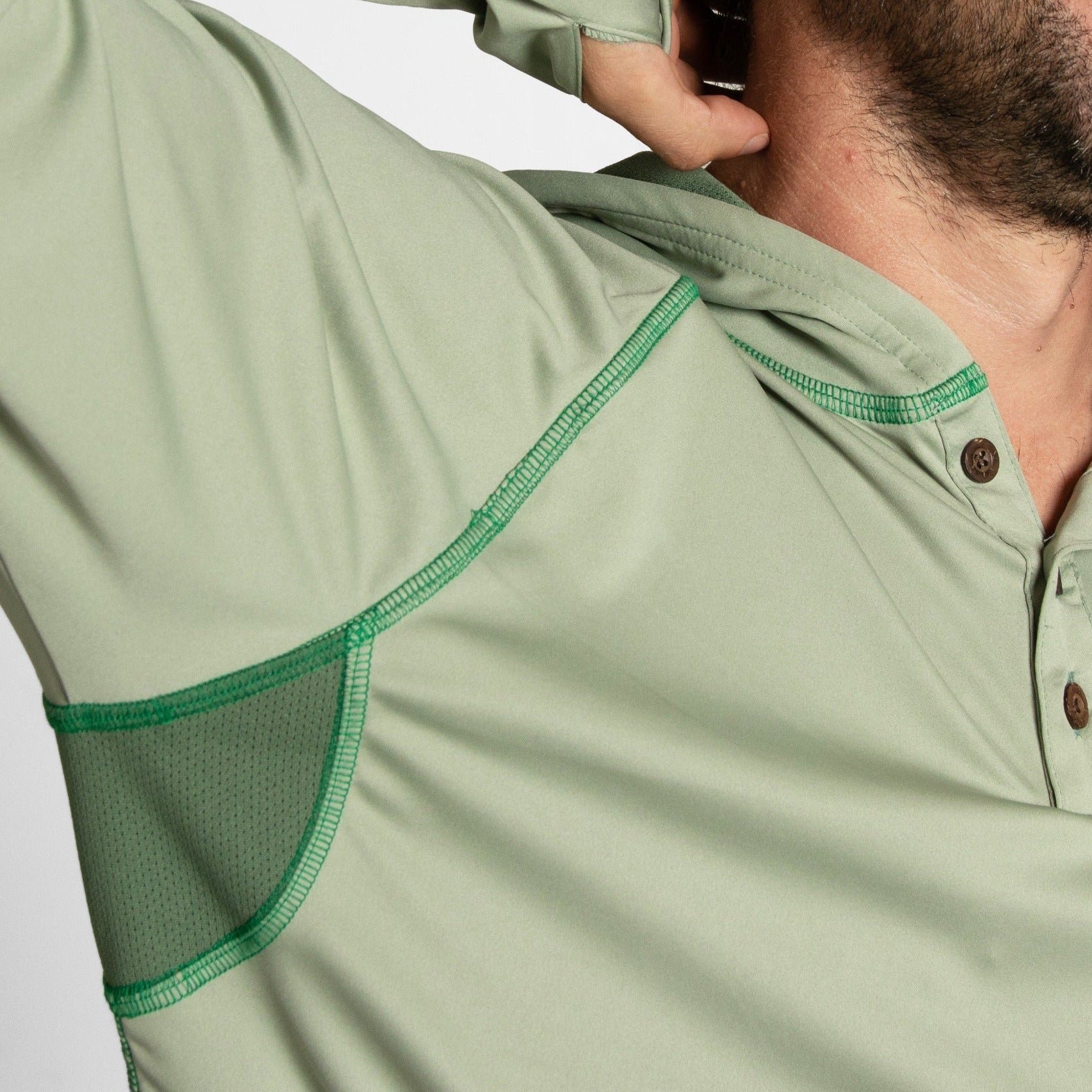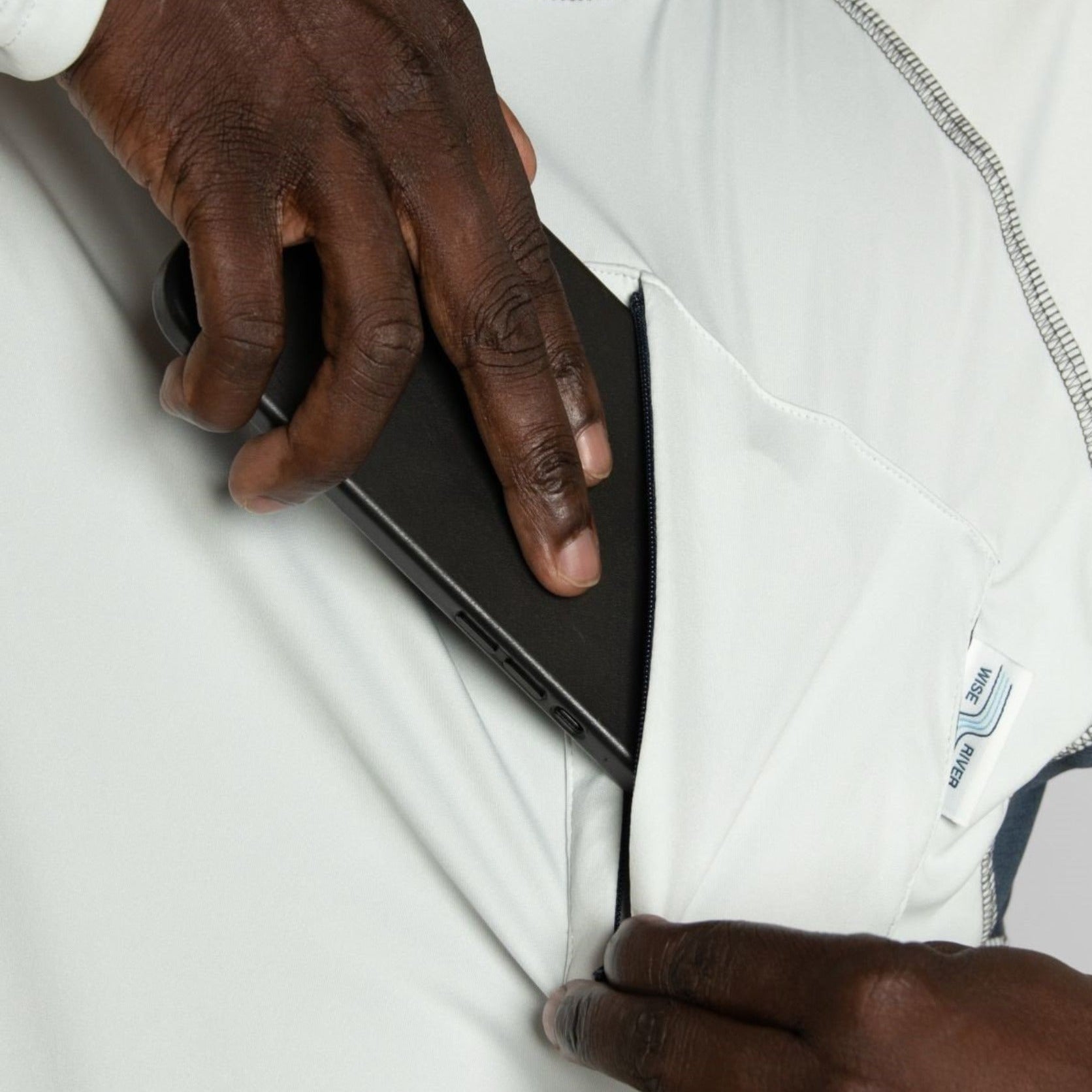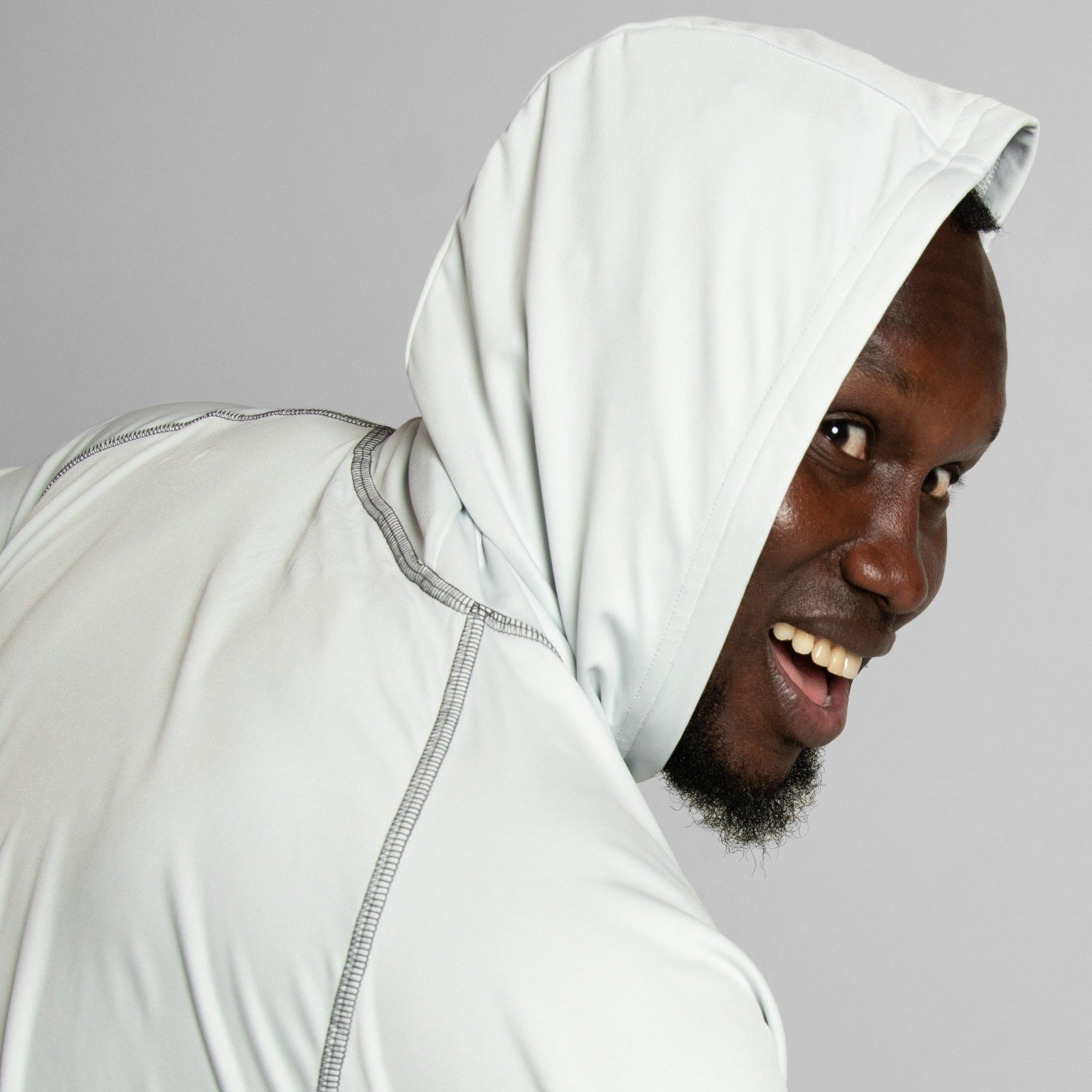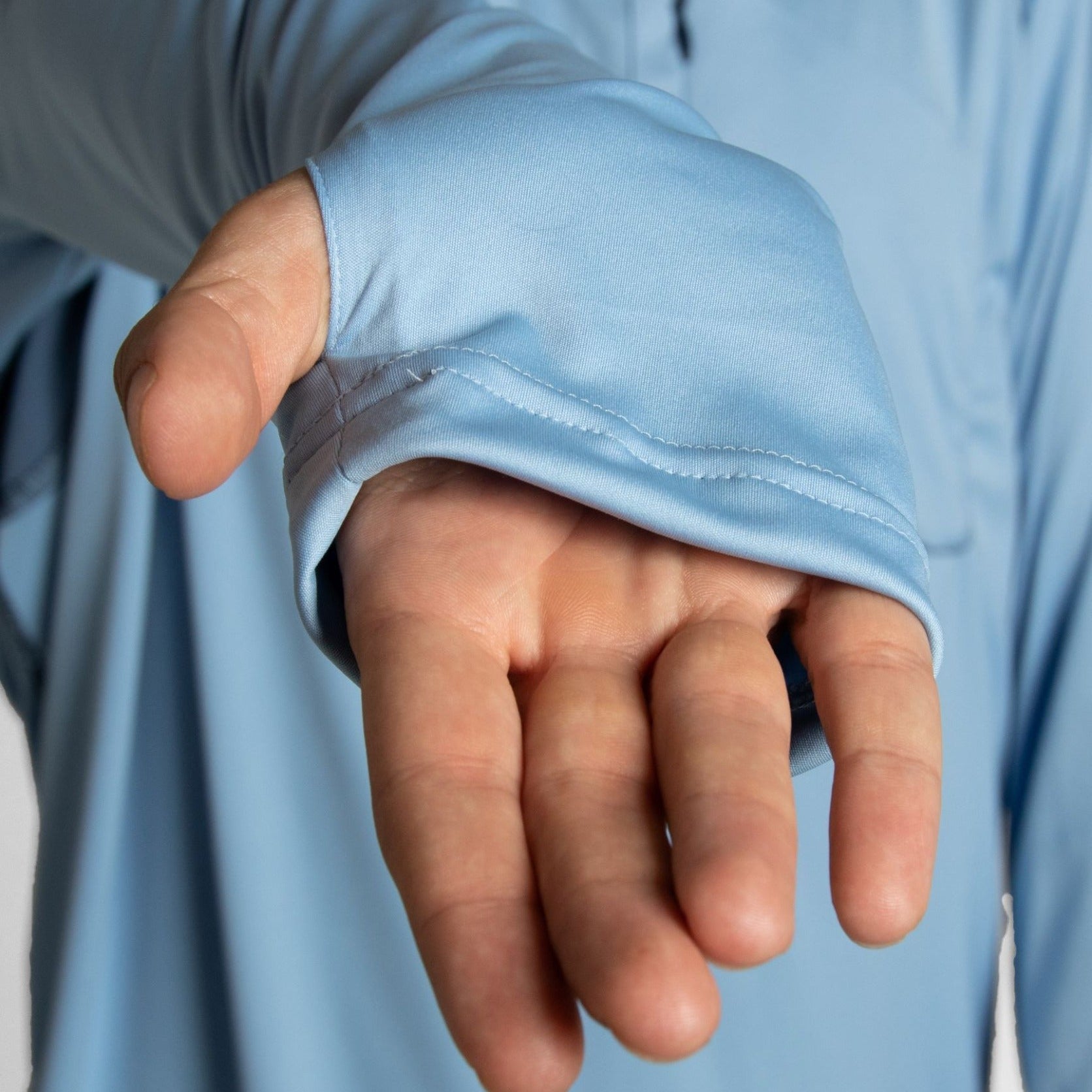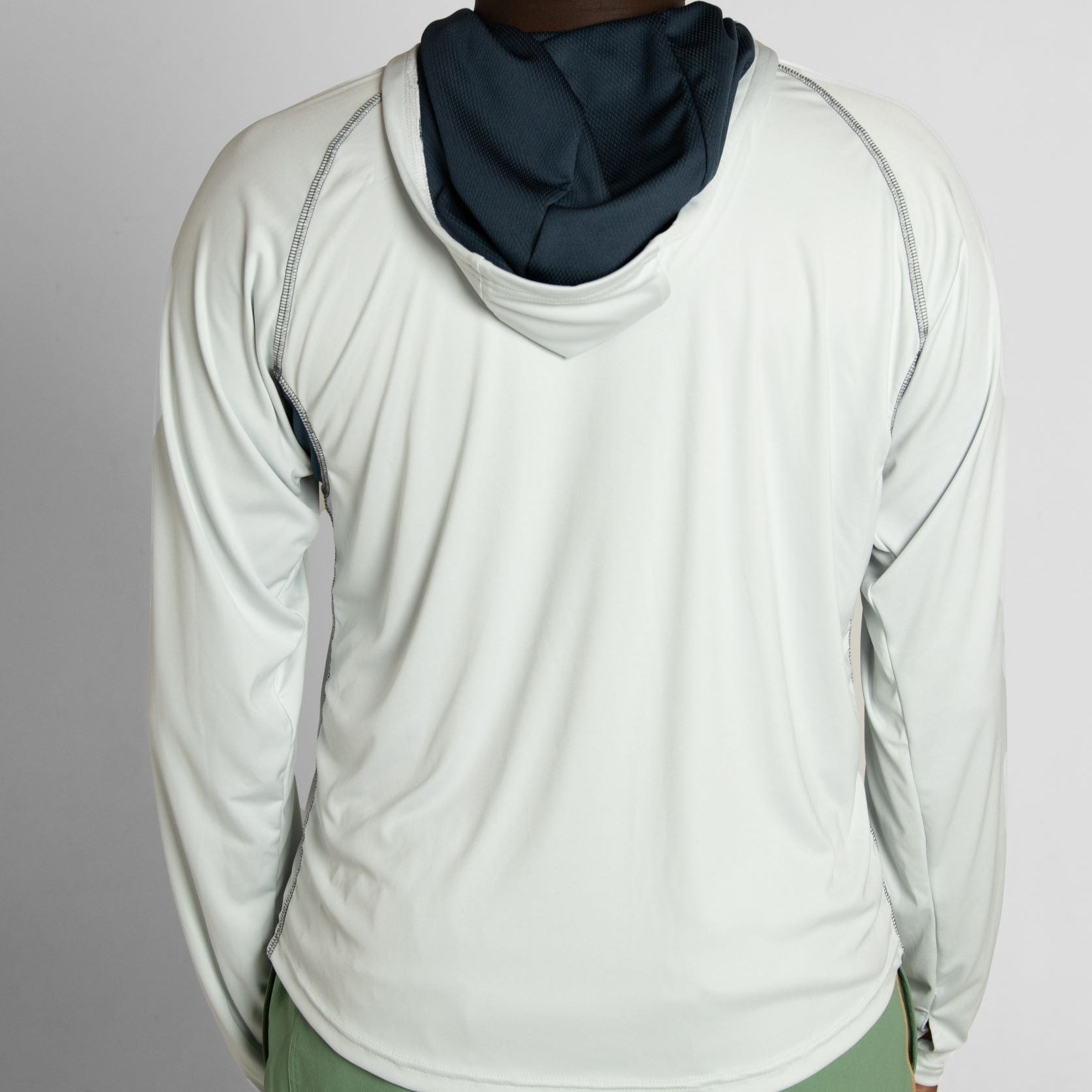 Product Story:
An absolutely essential piece for anybody who loves to spend their warm weather days outdoors. The South Fork Sun Hoody, with 100% S.Cafe® Recycled Polyester is breathable, moisture wicking and odor resistant, and also contains built in mechanical stretch. S.Cafe® fabric is treated with recycled coffee grounds, which are combined into the surface of the yarn, resulting in odor repellency and a quicker drying material. Reinforced with mesh inserts at the arm holes and a button up placket for enhanced breathability, this product will keep you cool, but protected, in the hottest of Summer days. Also featuring a zip chest pocket, trust that your valuables will be safe, regardless of where your adventures take you.
South Fork Sun Hoody
Out of stock
Eco-friendly, 100% recycled polyester S.Cafe fabric (133 gsm)
Mechanical 4-way stretch that moves with your body
Fabric treated with coffee grounds to suppress odor, resulting in fewer washes needed
Product colors intentionally chosen to be naturally repel sunlight
UPF 50+ sun protection
Zip pocket at chest to protect your valuables
Contrasting mesh vents at arms to keep you cool
Button up placket featuring durable coconut buttons
Oversized hood for additional sun protection
Extended sleeves featuring thumbholes for wind and sun protection
Lightweight, loose fit for added comfort
Bluesign® approved fabric
Proudly made in Honduras
Machine wash warm; Tumble dry low

Air dry recommended

Iron low heat

No bleach, No dry clean
The Quality You Expect
We know you're looking for your gear to perform in any setting...
Why We Created It.
We felt the market was lacking a good sun hoody that was both functional and stylish. Enter the South Fork, an essential piece that will protect you from the sun during all your outdoor endeavors, and will look great while enjoying a patio beer.
What Sets It Apart.
You deserve a true performance piece that works in everyday settings. The vented mesh arms will keep you cool, while the s.Cafe® base fabric will keep odor under control. We topped it off with a chest pocket to keep your valuables secure.
A Sun Hoody that you actually want to wear in public.
All of the function that you expect from a sun hoody, designed for every day. Featuring a zip chest pocket, 3 button placket, and contrasting mesh at the arms, take it from the trail back to town without a second thought.
Eco-friendly fabric that suppresses odor.
The South Fork features 100% recycled polyester with mechanical 4 way stretch. The real magic shines through with its odor repelling qualities. The yarn is actually rubbed with coffee grounds, making it naturally odor- resistant.
World Class Materials
Innovative fabrics | Eco-friendly style
Recycled Polyester
Recycled polyester is generally created through the process of breaking down post-consumer waste (often plastic water and soda bottles) into reusable fibers. Here, materials that would traditionally be cast off into a landfill are cleaned, broken down into flakes, then melted down to re-create the raw material. Recycled polyester reduces emissions of harmful fossil fuels by estimates of up to 75%.
Gear That Gives Back
You may hear us use the phrase "preserve what you love" pretty often over here, and that's because it's as important to us as it is to you. Through our partnership with 1% For The Planet, we have pledged to sponsor American Rivers in their mission to protect and restore our nation's waterways.
With each purchase, you are helping American Rivers in their journey to protect wild rivers, restore damaged rivers, and conserve clean water for all of us.
You May Also Like
Check out these awesome products!