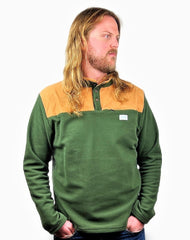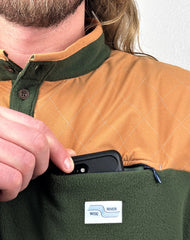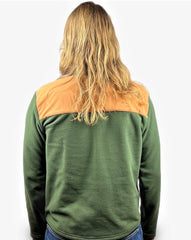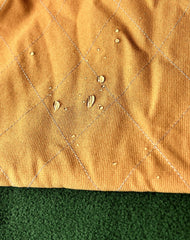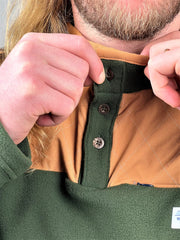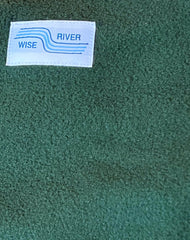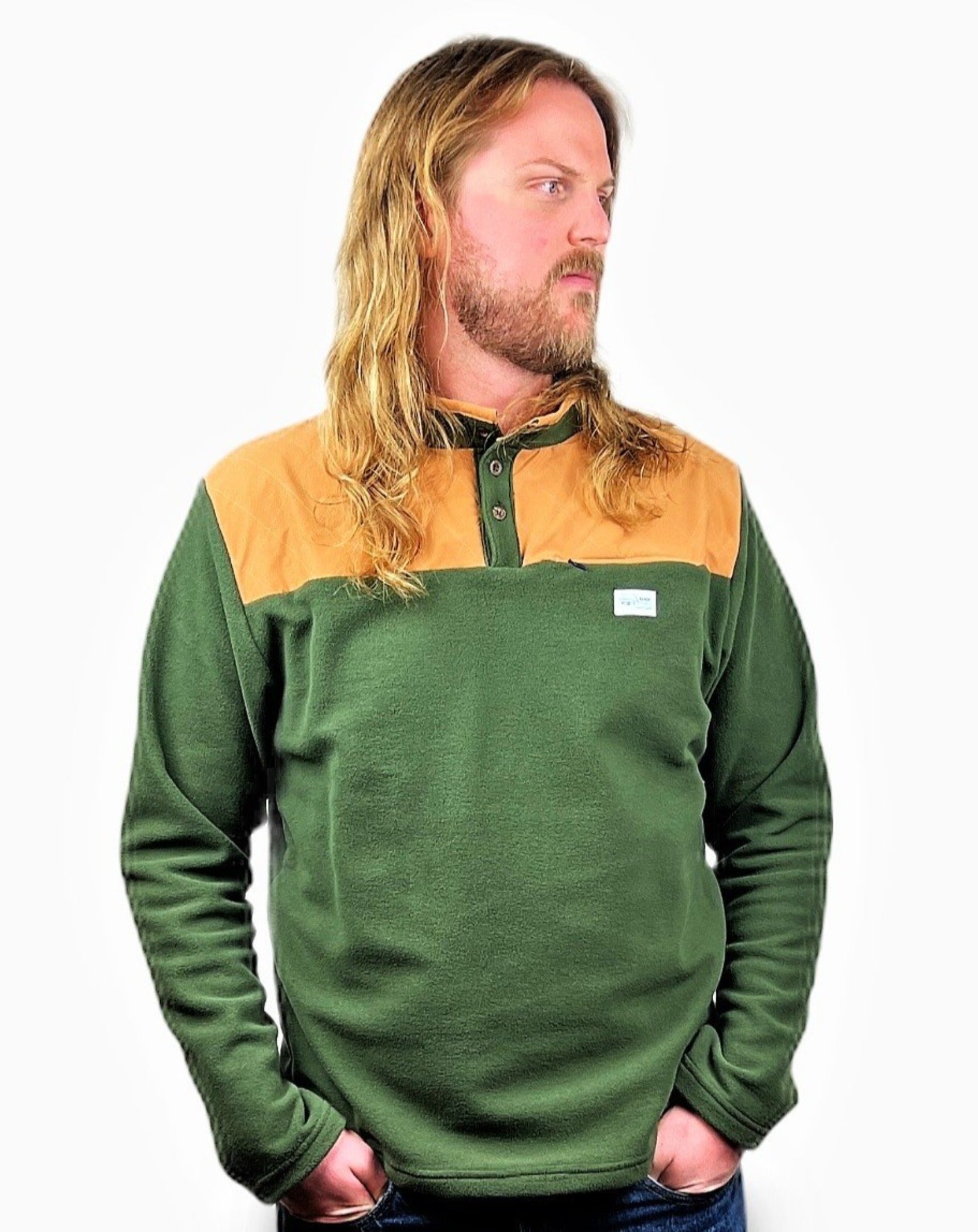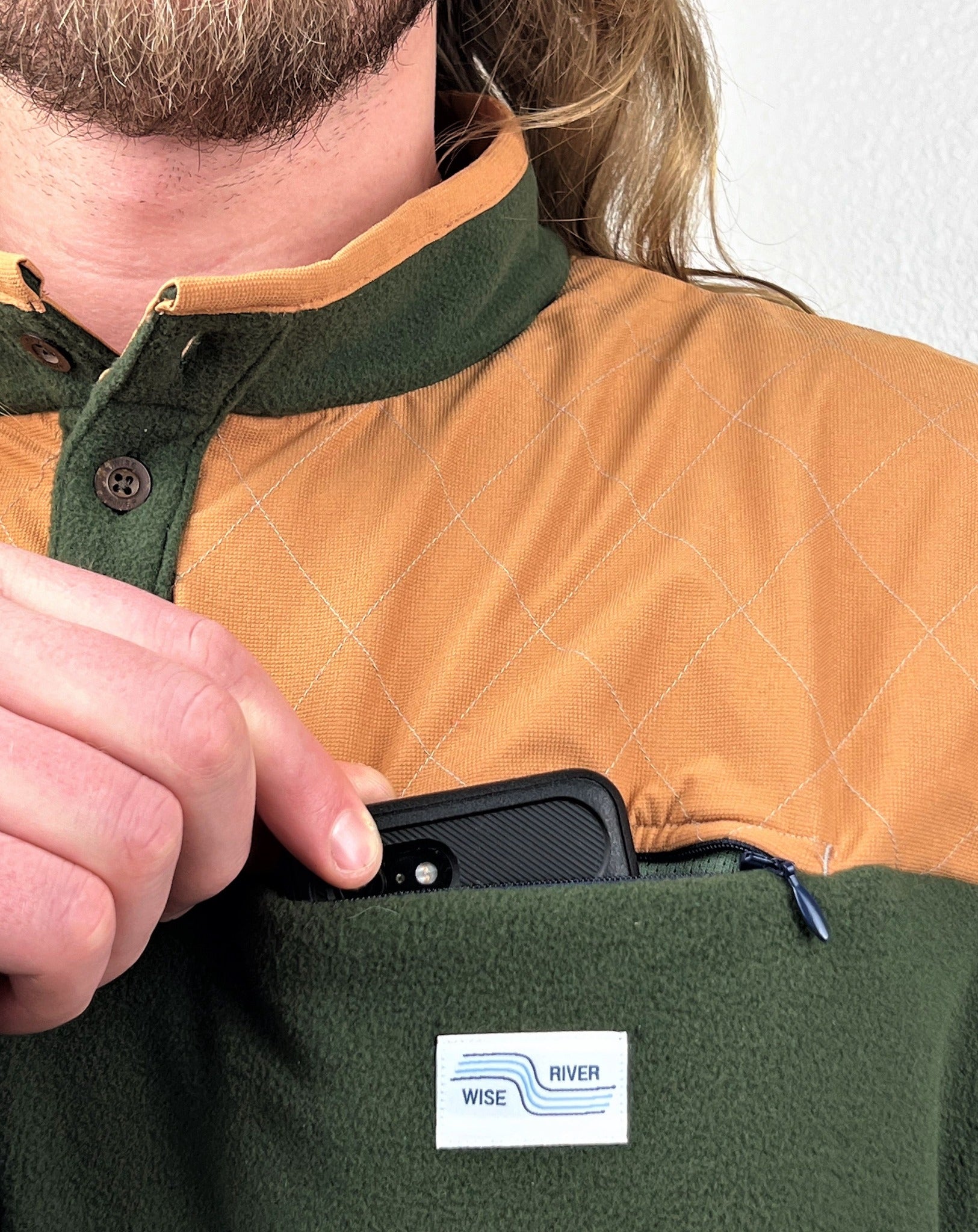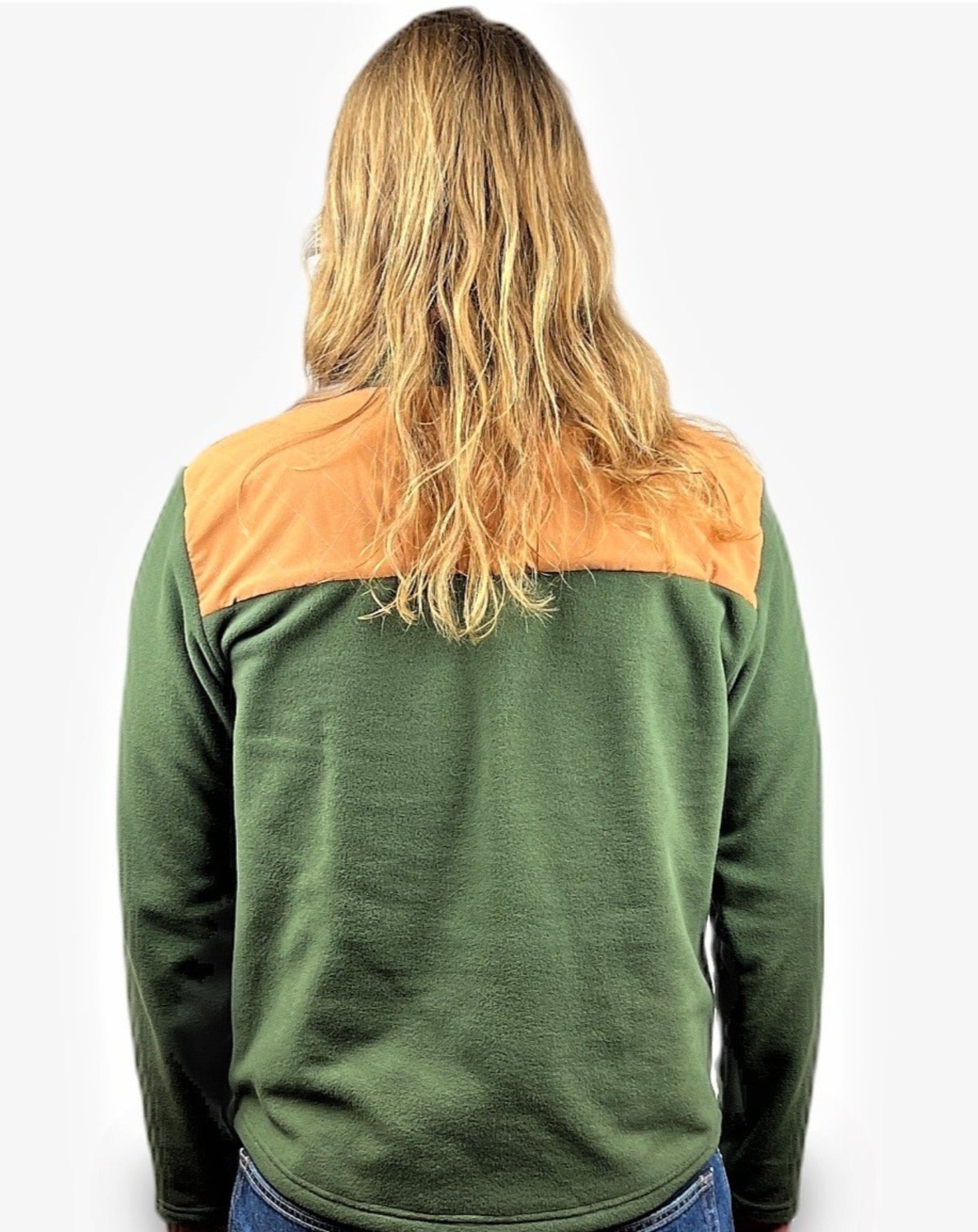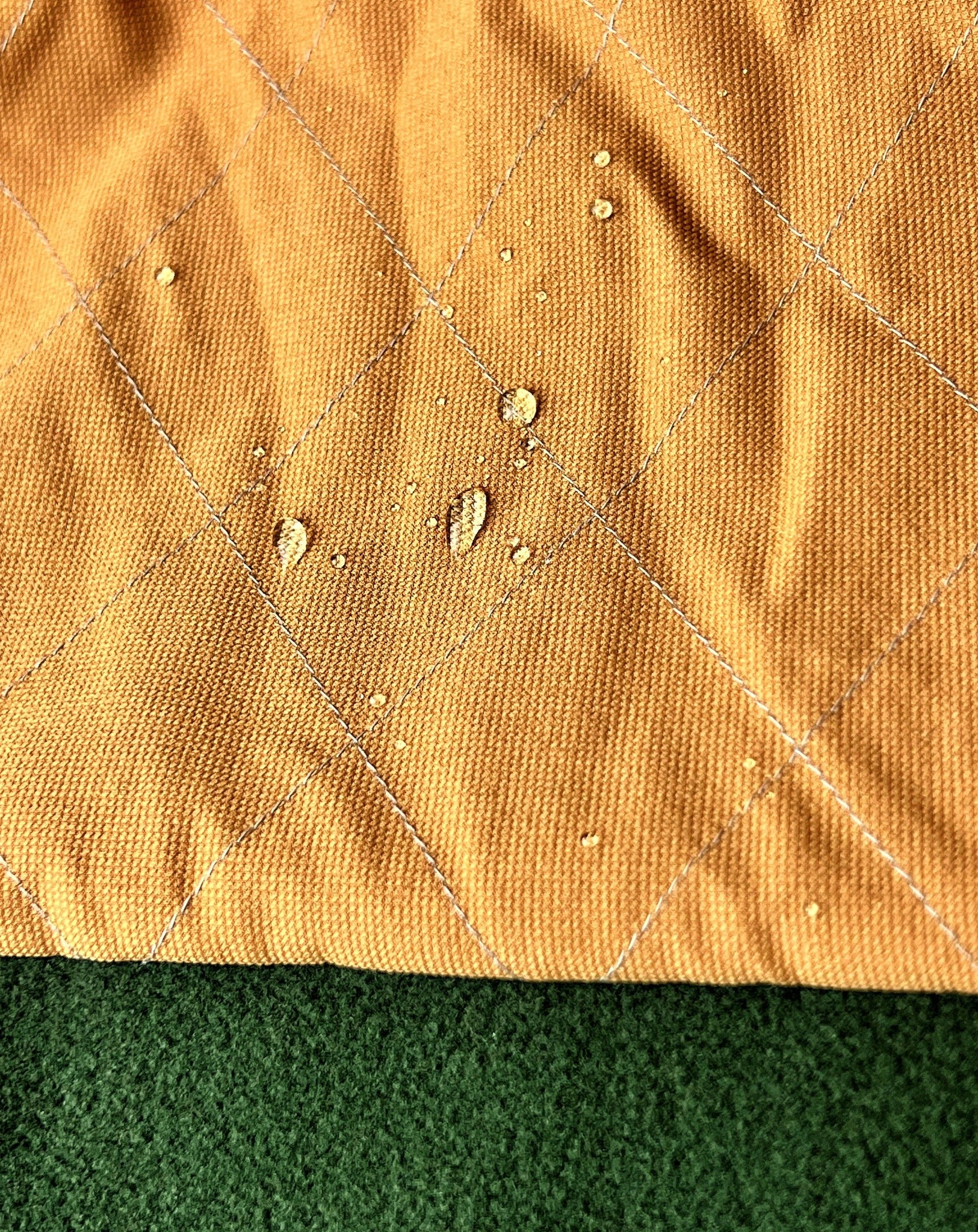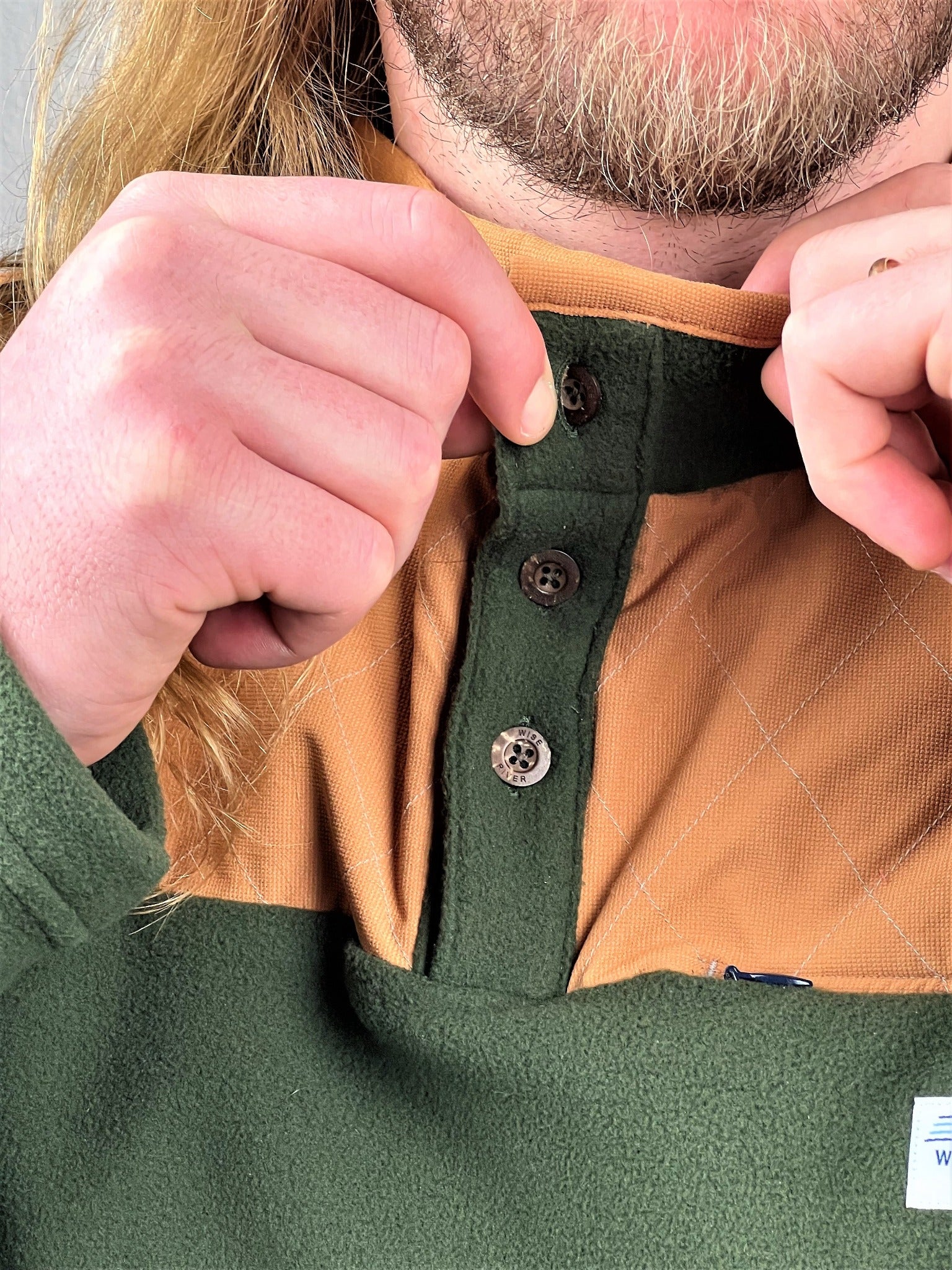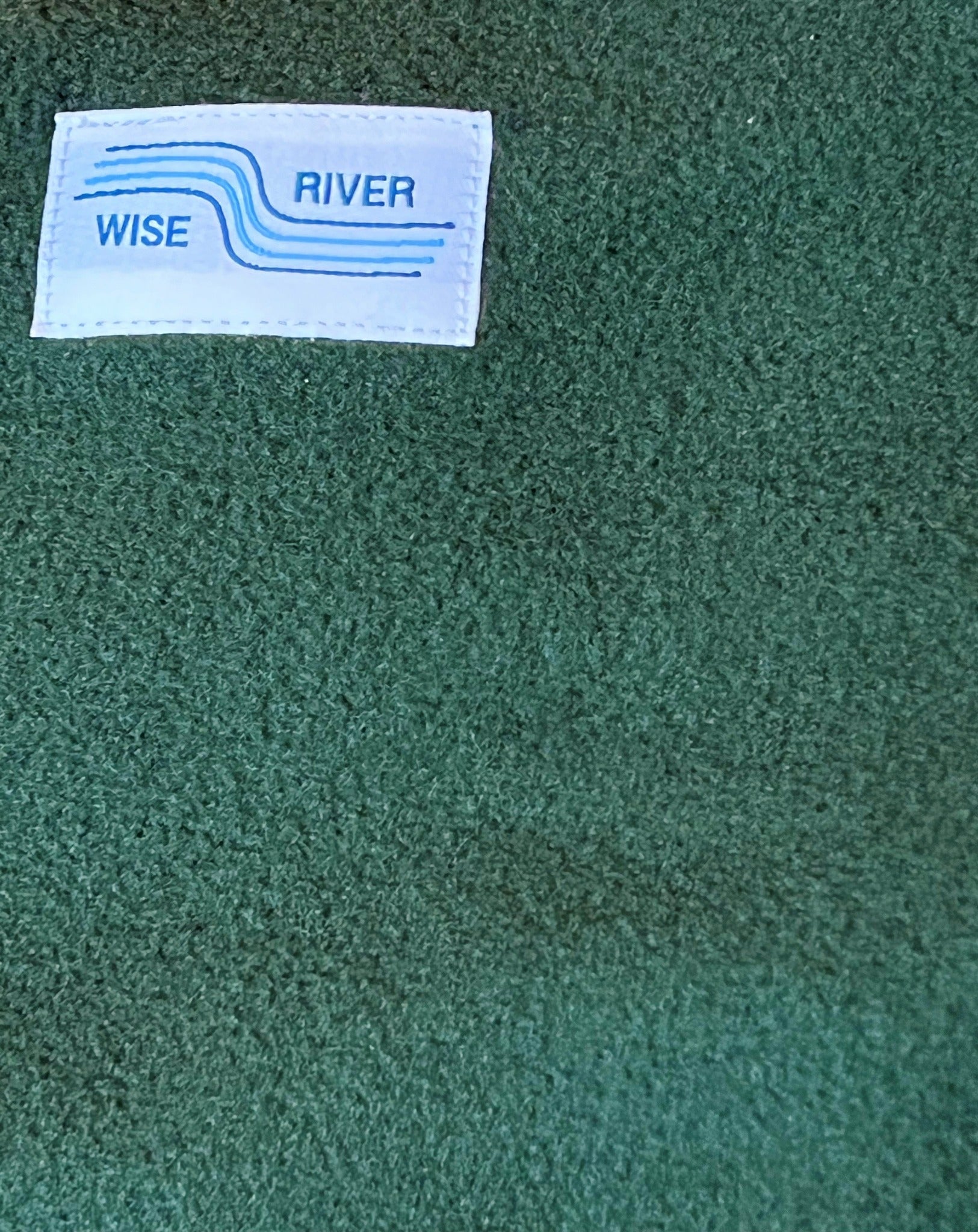 Product Story:
Colorado & Wyoming's Northgate Canyon is perhaps the most peculiar wonder of the majestic North Platte River. This 10 mile stretch poetically intertwines harrowing rapids with tranquil runs teeming with eager wild trout. Beneath its striking canyon walls, the diverse color palette of nature's most resilient specimens eminently display their brilliance. Safeguarded by the likes of black bears, moose, and rattlers, this rugged, unforgiving terrain has attracted brazen adventurers dating back to its discovery by the Ute Tribe on their native land. When we set out to build our first performance fleece, we were inspired to create something that would hold up in such extreme terrain. Hence, the Northgate Fleece Pullover was born. The recycled polyester base fabric is made from an estimated 12 plastic bottles per unit, and features 4-way stretch that moves naturally with your body. Head off into the wilderness with confidence, knowing that the durable, recycled nylon contrasting shoulder yoke can withstand any bushwhacking or precipitation as you trudge on through nature's unpredictable elements. Always keeping functional features in mind, we added a subtle zip chest pocket to secure your valuables. After all, you want to focus on the views ahead, and not where you put your car keys, right? Staying true to our ethos, we finished off the Northgate with stylish, elevated accents such as quilted stitching, and a placket featuring our branded signature buttons made from coconut shells. The Northgate Fleece Pullover, you'll want it to accompany you through all your adventures.
Northgate Fleece Pullover- Final Sale
$99.00
Out of stock
Recycled Polyester Fleece fabric made from discarded plastic bottles (210 gsm)
Contrasting, water resistant Recycled Nylon at shoulders for additional durability to stand up to the cool weather elements
Mechanical stretch that moves with your body

Subtle zip chest pocket to secure your valuables; Sized to fit a smart phone or passport
Button up placket containing 3 branded buttons made from coconut shells
Ultra-soft fleece fabric that maintains ideal warmth while containing temperature regulating breathability
Contrasting quilted stitching for enhanced style
Frontal signature Wise River logo
Bluesign® approved fabric
100% Recycled Polyester that diverts 12 plastic bottles from landfills per garment
Proudly made in Honduras
Machine wash warm; Tumble dry low

Air dry recommended

Do Not Iron

No bleach, No dry clean
The Quality You Expect
We know you're looking for your gear to perform in any setting...

Recycled Polyester Fleece


Water & Stain Resistant Shoulders


Ultra Durable & Abrasion Resistant
Why We Created It.
It's never easy to find a fleece that performs and looks good everywhere you take it. These days, you need an outerwear piece that's up to the task for just about anything. The Northgate is the perfect companion here.
What Sets It Apart.
Staying true to the Wise River ethos, we looked to take an eco-friendly performance fabric, and add just the right amount of style to it. Featuring a durable, contrasting shoulder yoke and 3 button placket, The Northgate Fleece Pullover is as versatile as they come.

A Stylish Piece With The Function You Need
The Northgate Fleece Pullover features a fully recycled polyester fleece that absorbs heat when you need it, and releases it when you don't. With a durable recycled nylon shoulder yoke, set off on your cool weather outdoor treks knowing you can shrug off a little bushwhacking or swift gust of wind. We tied it all together by adding a subtle, secure zip pocket, along with a 3 button placket and contrasting quilted stitching for enhanced style.
Practical Performance
A good fleece is a staple in any man's wardrobe. Why not upgrade with a stylish pullover that looks just as good on the trail as it does at the distillery? Our recycled fabric is made from an estimated 12 plastic bottles and maintains that soft, stretchy feel that you've always wanted. We added the button placket for style points, and the contrasting shoulder yoke for the perfect amount of function.
World Class Materials
Innovative fabrics | Eco-friendly style
Recycled Polyester
Recycled polyester is generally created through the process of breaking down post-consumer waste (often plastic water and soda bottles) into reusable fibers. Here, materials that would traditionally be cast off into a landfill are cleaned, broken down into flakes, then melted down to re-create the raw material. Recycled polyester reduces emissions of harmful fossil fuels by estimates of up to 75%.  
Recycled Nylon
The Recycled Nylon we use is derived from commercial fishing nets and other industrial scraps that would normally end up in a landfill. While the process of creating recycled nylon requires less petroleum and lower emissions than virgin nylon, reclaiming waste from our waterways also helps to produce healthier, more sustainable ecosystems. For us, well that's something we can get behind.
Gear That Gives Back
You may hear us use the phrase "preserve what you love" pretty often over here, and that's because it's as important to us as it is to you. Through our partnership with 1% For The Planet, we have pledged to sponsor American Rivers in their mission to protect and restore our nation's waterways.
With each purchase, you are helping American Rivers in their journey to protect wild rivers, restore damaged rivers, and conserve clean water for all of us.
You May Also Like
Check out these awesome products!